Dadagaun Support & Volunteer Program
A partnership between Shivapuri Heights Cottages and Anatta
Dadagaun is a small Village located in the hills north of Kathmandu close to the Shivapuri National Park.
The main income in Dadagaun and Dullal gaun is from small scale agriculture. Vegetables are sold locally. Some bootlegger barley wine is also made. The average monthly income is 2,500 rupees (US$ 25). There is one tiny shop selling a few foodstuffs and other groceries. Dadagaun is on a hillside (the name means "mountain village"). Roads pass at the top and bottom of the village but only a handful of people own a motor bike.
Budhanilkantha is the closest township, approximately 10km away. This is a bustling market town on the perimeter of Kathmandu with an expensive private college, Hare Krishna centre, the famous Reclining Shiva, a Buddhist monastery and a nunnery, several elegant ex-pat homes, sprawling tenements, plus various cottage industries and services. Buses go from here into Kathmandu, 40 – 50 minutes away.
Through a network of friends and associates we have undertaken to provide support to the Dadagaun Village in the form of both monetary and general managerial assistance.
We welcome individuals and small groups to come and volunteer at the Dadagaun school but we also need assistance with funding school-development programs and general enhancement projects at the Dadagaun orphanage.
Renovations at Dadagaun Orphanage in October, 2013
The 'Sweet Dreams' Project was an overhaul of both the girls and boys dorms at the Children's Home. We found the mattresses damp, dirty, and bug-infested. Three children were sleeping in a single bunk bed. In several days of hard work, new bunk beds were manufactured, new bedding sets purchased, and an entire duffle of teddy bears flew a long way to greet each child. New lino flooring was installed to replace the old moldy carpet. The dining hall also received new tables and benches. Every one helped and the occasion was cause for celebration and joy! Any remaining bedding and unused supply was laundered and donated to the Leprosy Clinic down the road.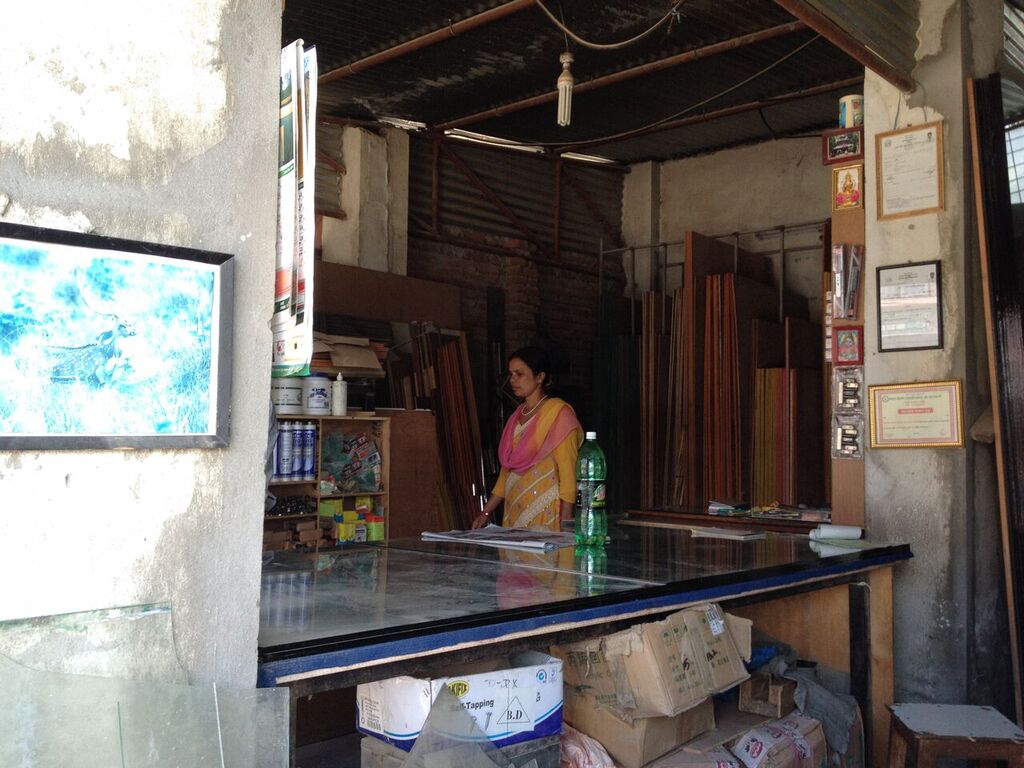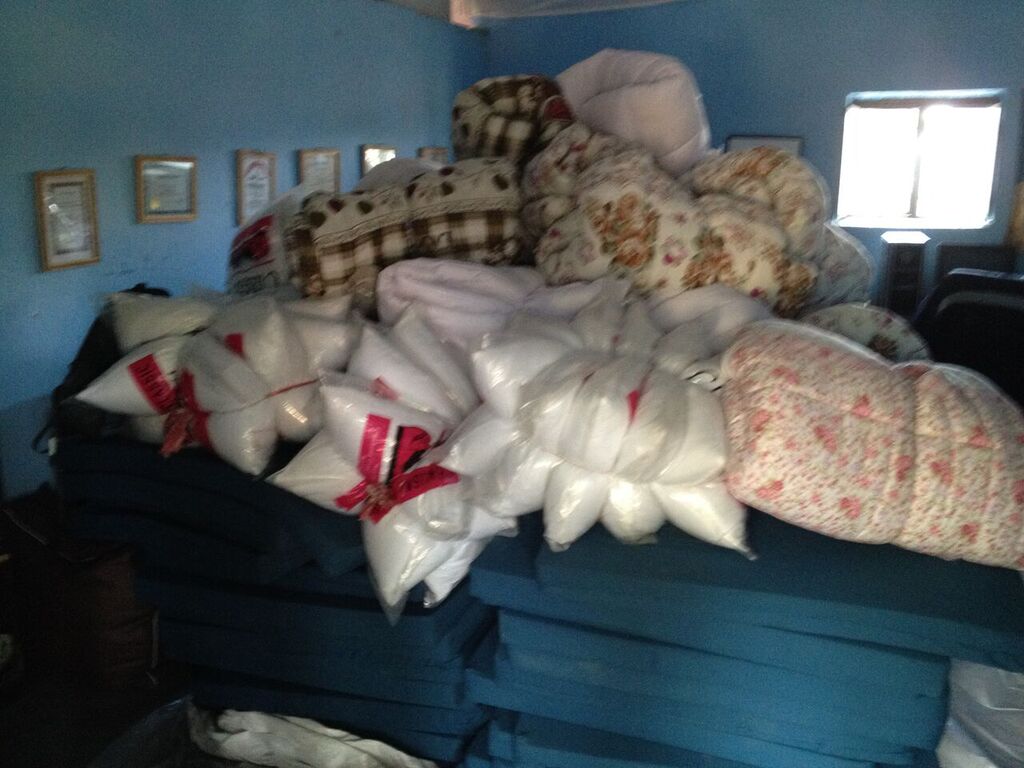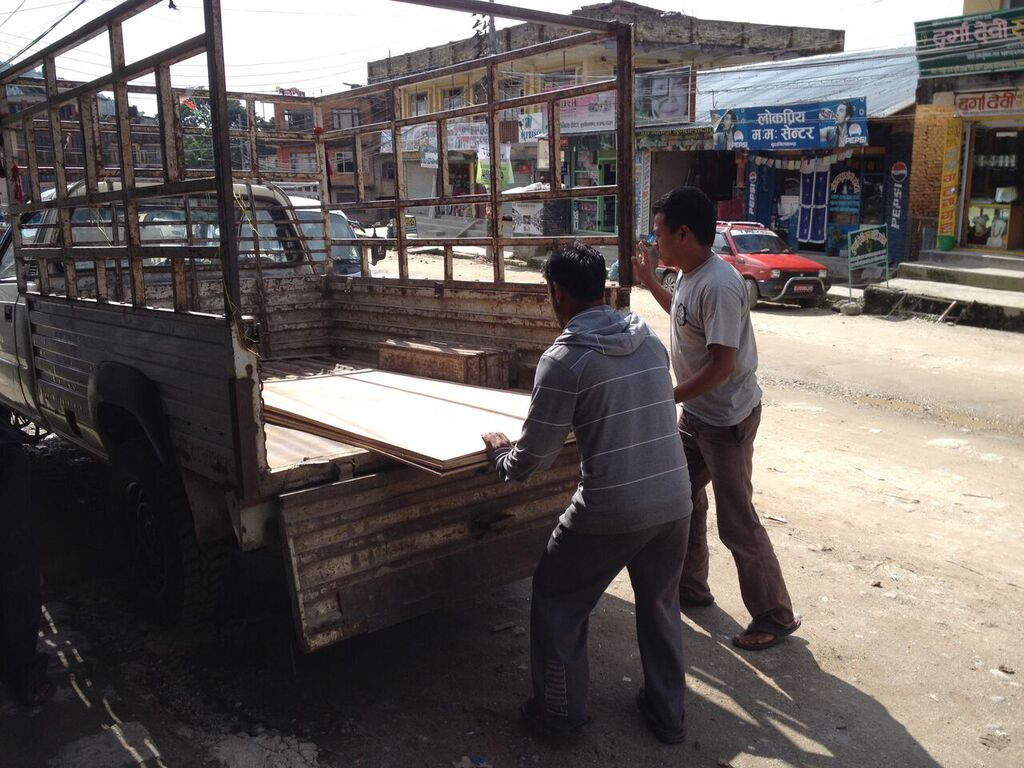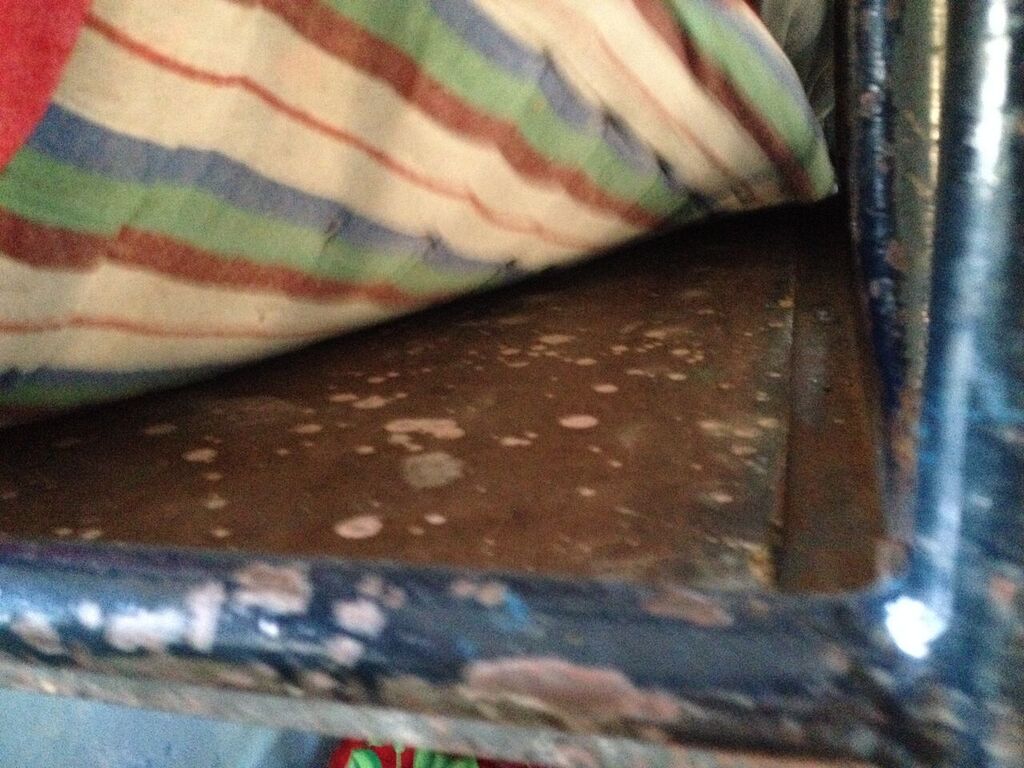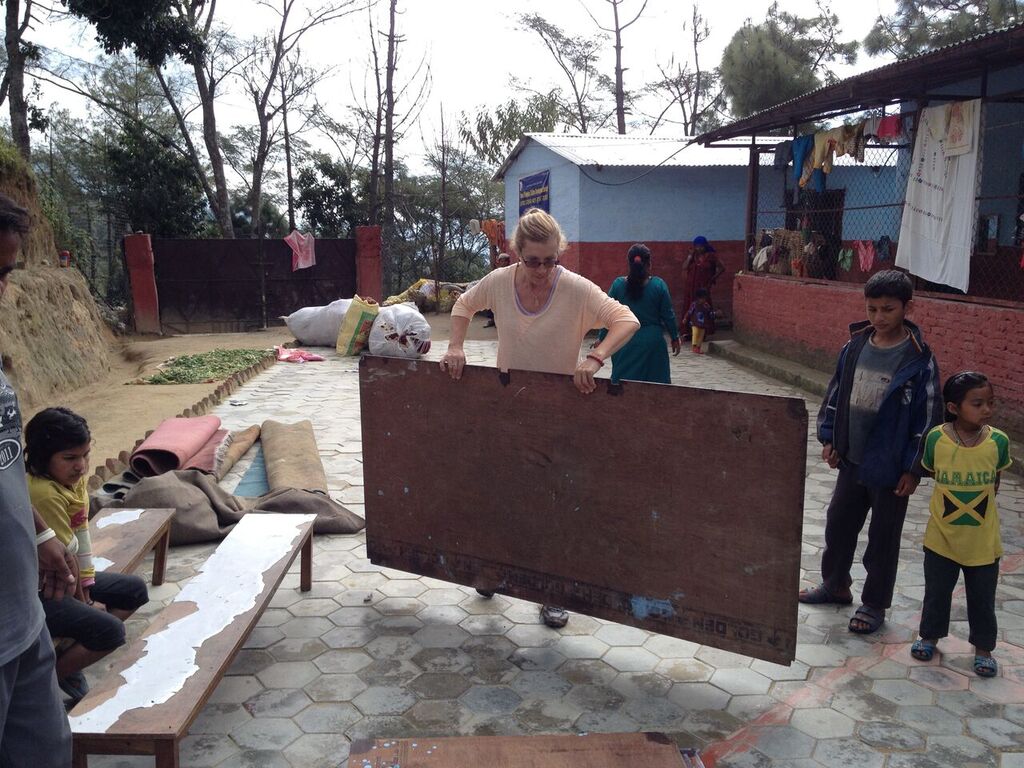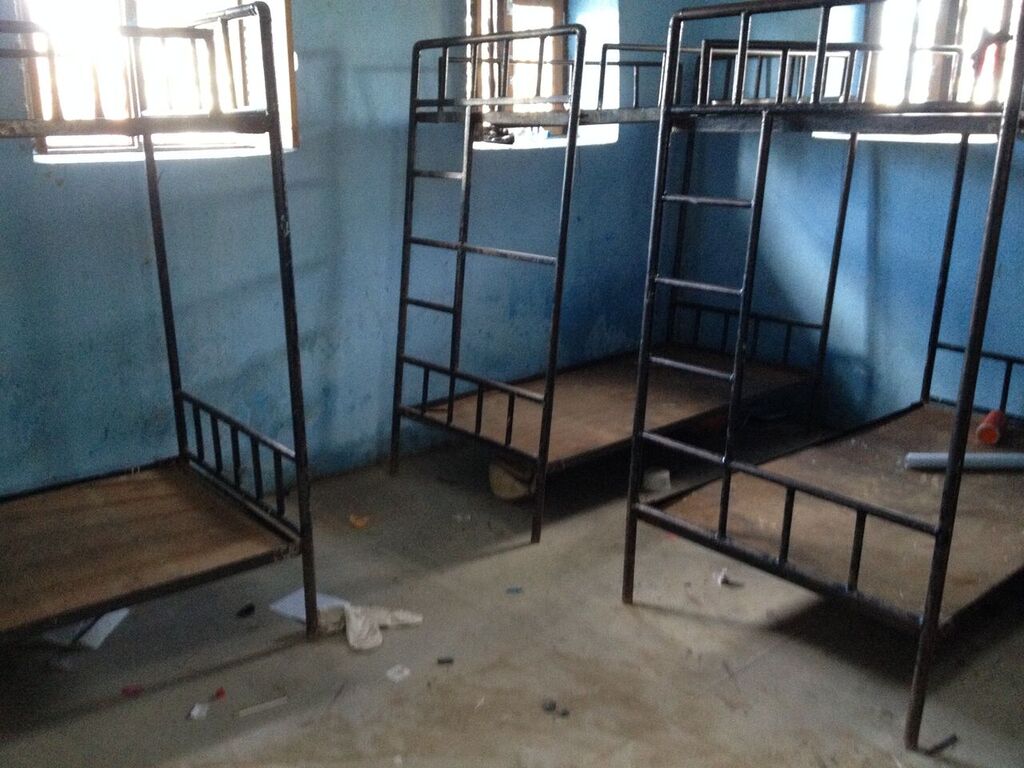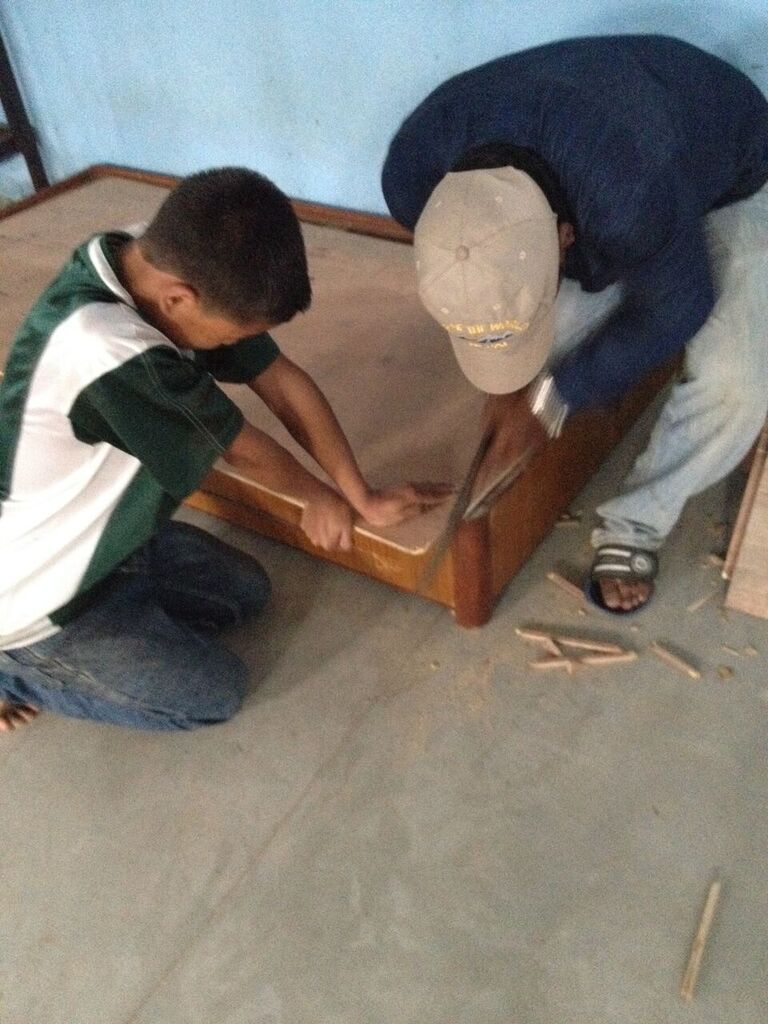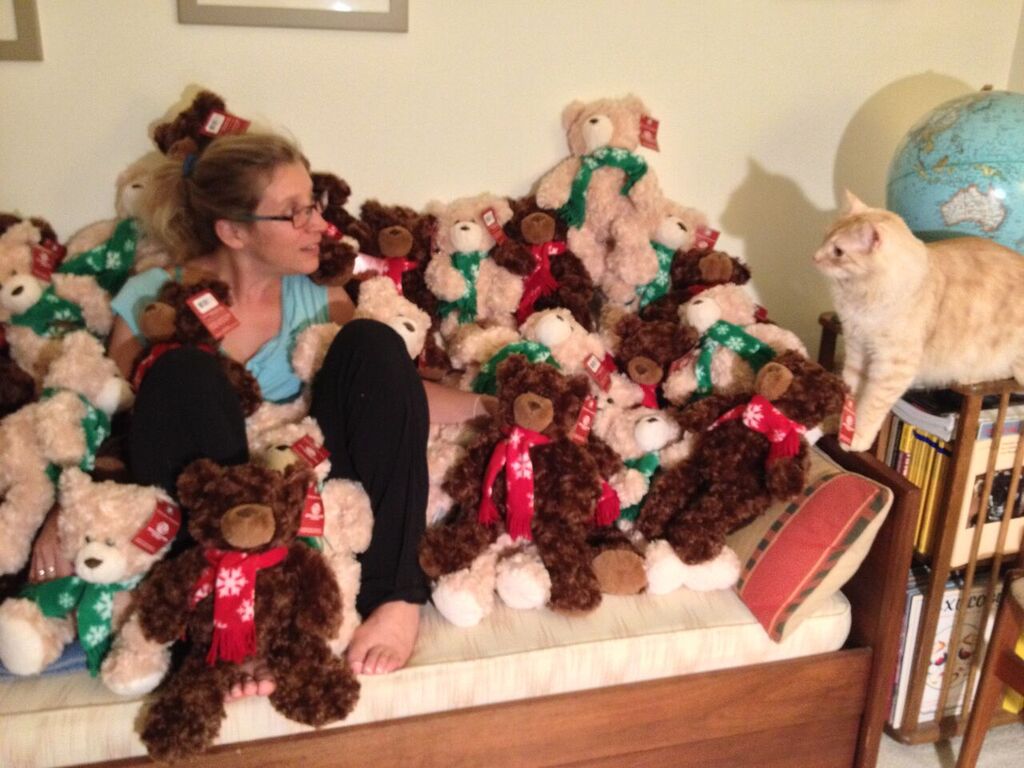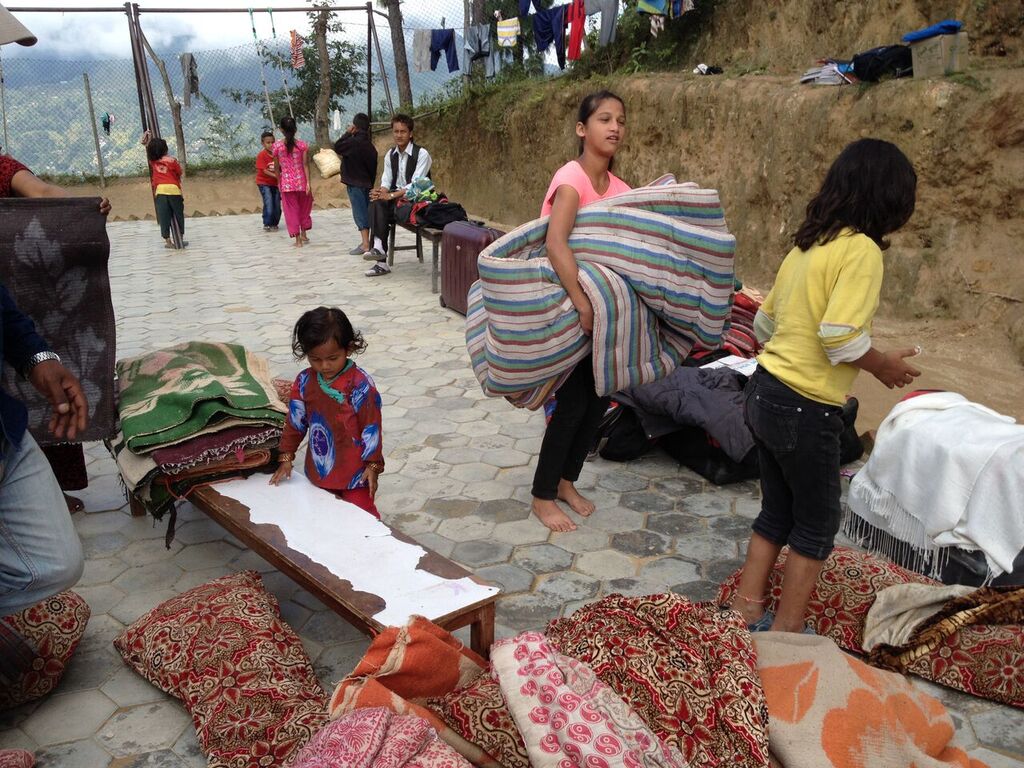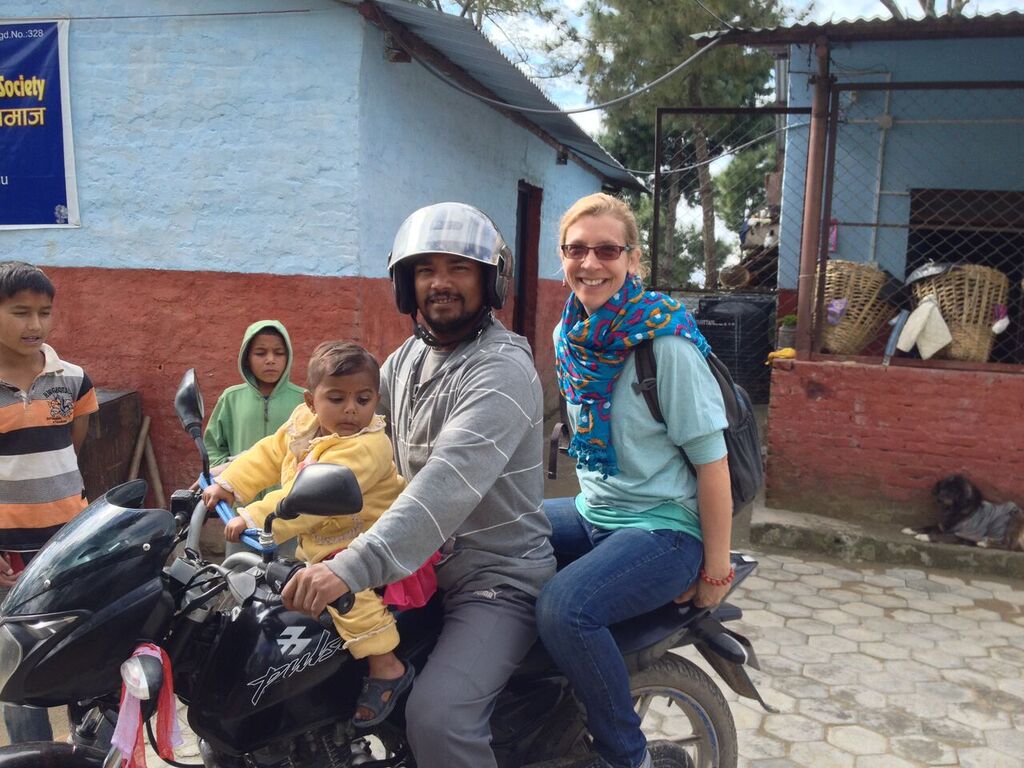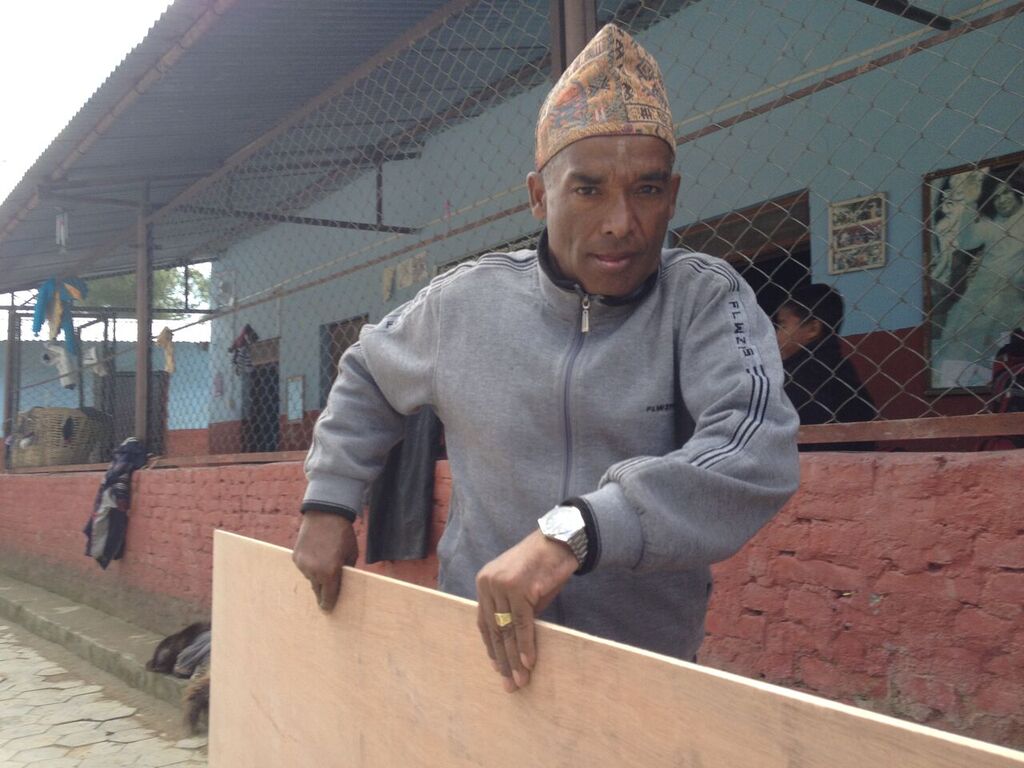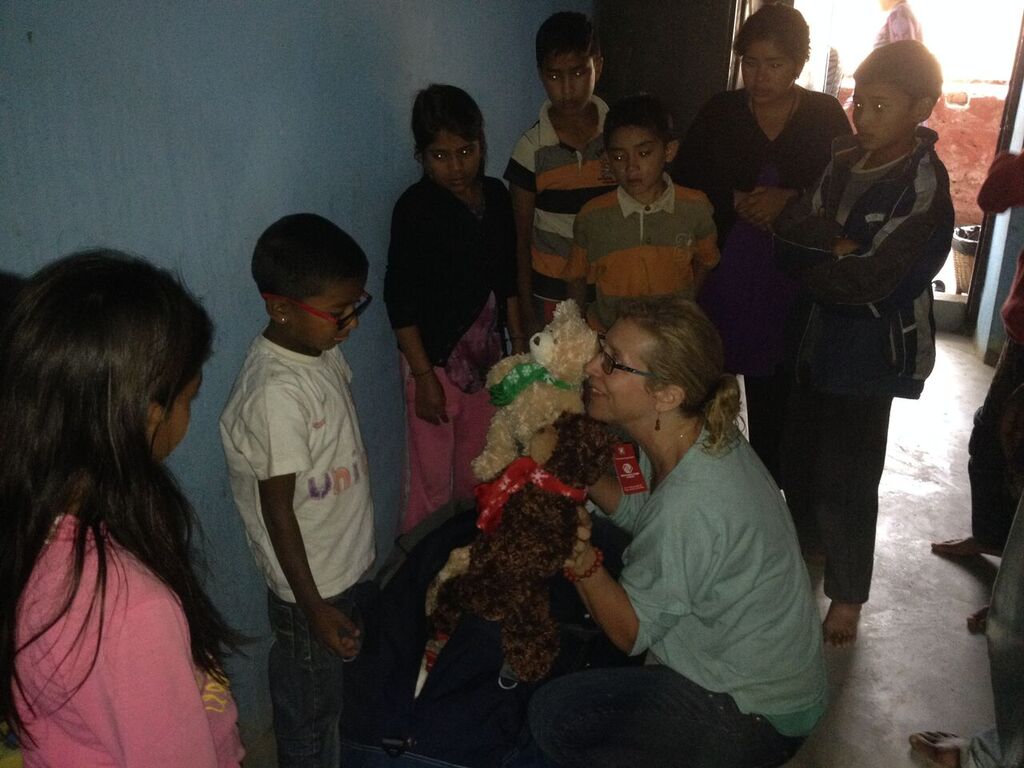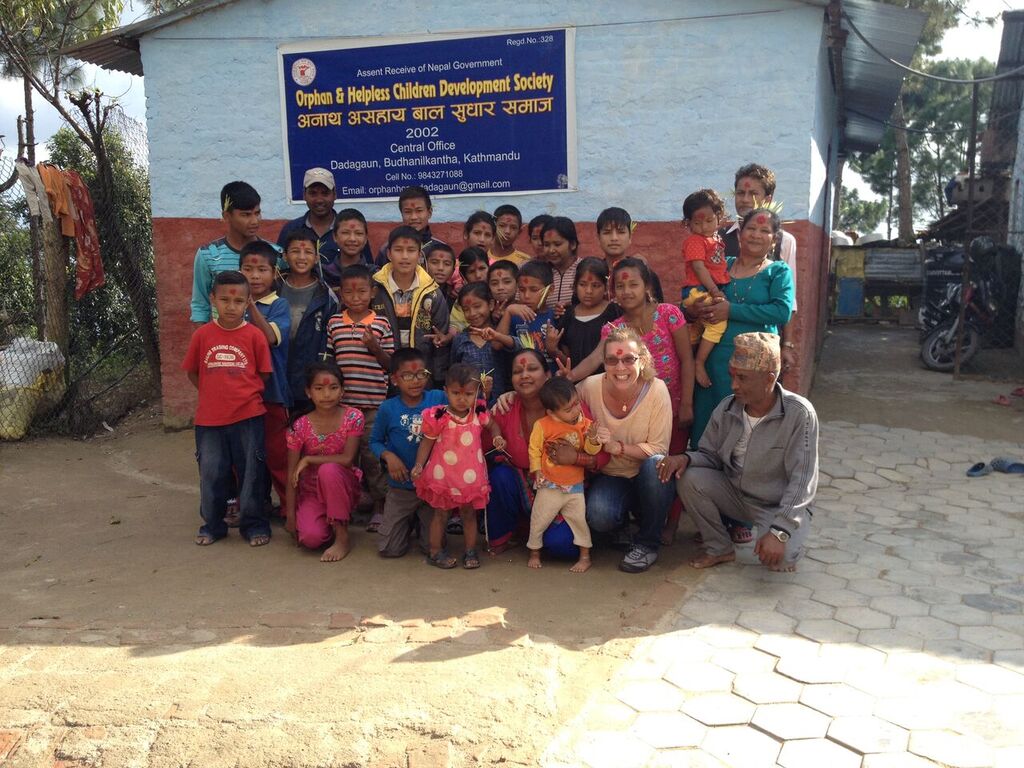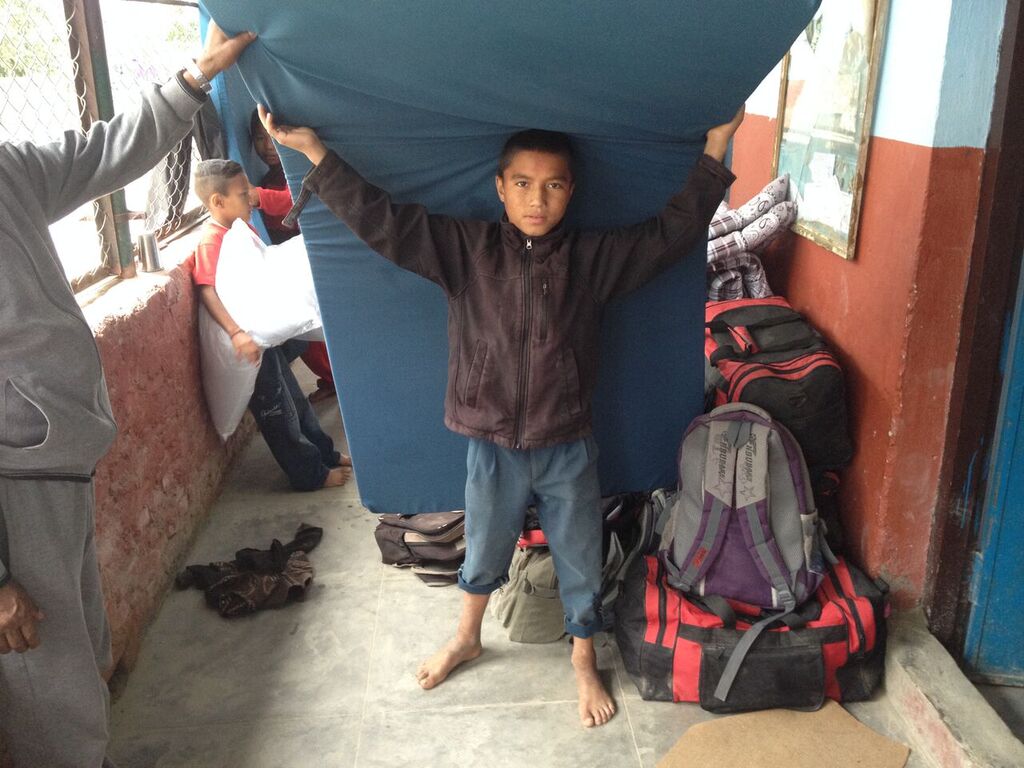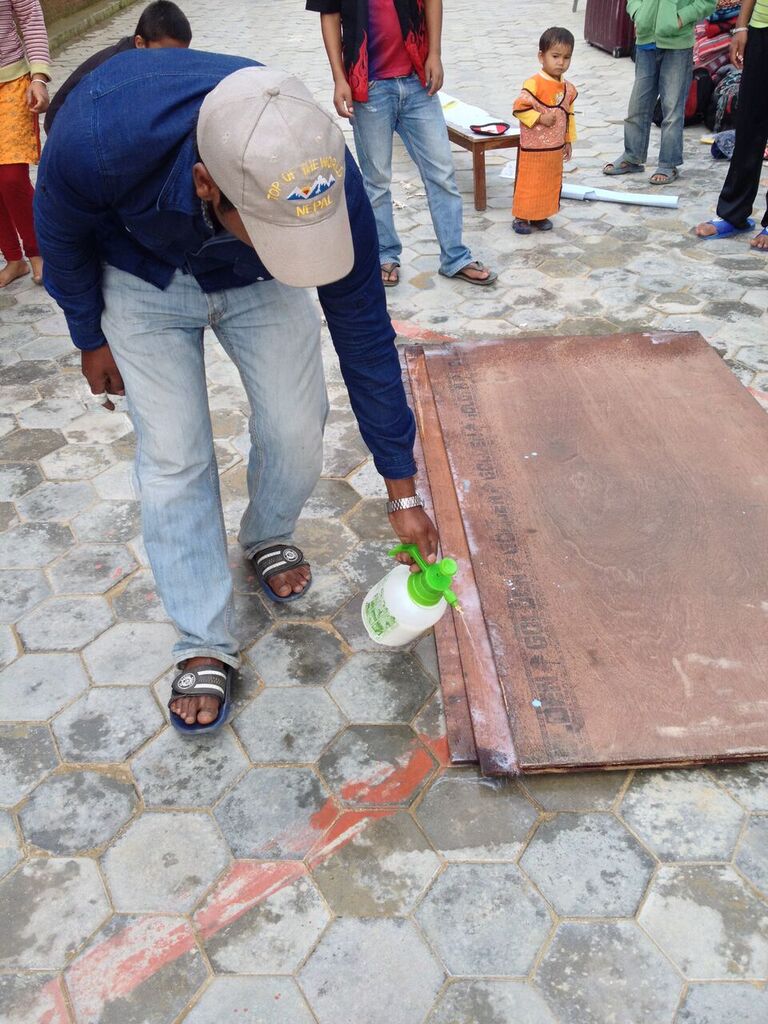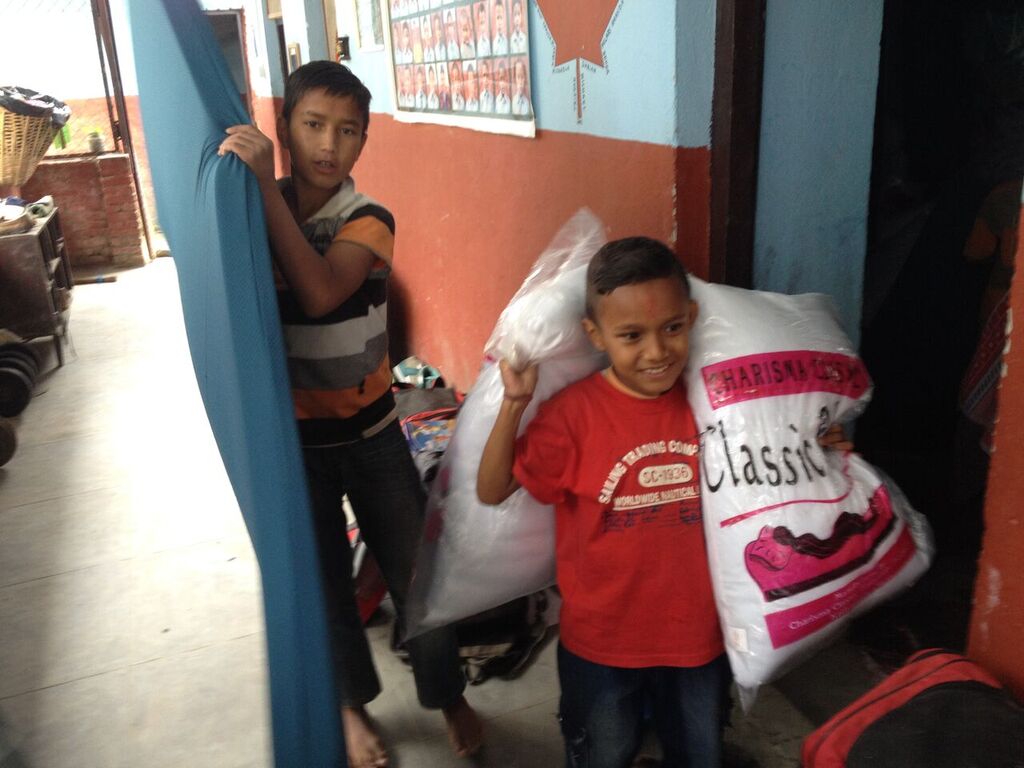 The Dadagaun Orphanage (Mountain Children's Home)
The Orphanage is located at the bottom of the Village, approximately 15-20 minutes walk from the school.
The Orphange provides accommodation, food, healthcare and education for 40 orphaned Children in the village. A husband and wife team, Ramesh and Gita, provide the best care that they are able but require guidance and support to be able to raise the overall living standards and plan for the future.
Most of the children attend the Dadagaun primary school but this puts a heavy burden on the schools' limited funds and teaching resources as it receives no assistance from the government.
The living conditions at the Orphanage are quite basic but have been greatly improved in the past year (2013-14) since our involvement. Dark and smelly bed-bug invested rooms and bedding have all been eradicated but there is still much to do.
Finance is required for clothes, school uniforms, school supplies and school fees. Food to feed the children is also required.
In order to improve the daily life of the children we are always looking at ways to improve the accommodation facilities.
A quick planning visit and a few more repairs in April, 2014
The water filtration system installed in our last renovation project had reduced the available water flow. A quick assessment revealed the need for some adjustments. While we were at it, a few new bunk beds were delivered.
Making Children's Art Sustainable in July 2014
All of the children completed art for a tile wall to be installed on the next Anatta group trip in October. In the meantime, Anatta purchased a color printer and card making templates so the children can print their own art on notecards to be sold to guests at Shivapuri Cottages and beyond. The funds will help cover the yearly educational expenses for the children.
Health Education, Medical Clinic, and Art Wall Installation in October 2014
A two day pediatric medical clinic treated 88 orphans and village children. The most common diagnoses were ringworm and roundworm infestations, as well as ear and respiratory infections. Several children also had scabies, so everyone was treated as it spreads quite easily. Since we had brought new toothbrushes and dental kits for everyone, Dr. Sam held a flossing and dental care clinic! As the number of dental problems was rather alarming, we resolved to try our first dental clinic next visit.
Dadagaun Orphanage and Post Earthquake Rebuilding
After the April 2015 earthquake
Dadagaun was badly damaged in the 2015 earthquake, Anatta has been raising money to support the rebuilding of the orhpanage, along with other non-profits, including Dadagaun Village Project. The headquarters for our Global Karuna are nearby, making for easy project overlap.
Update on repair work, December 2015
These mechanical brick making machines imported from China can be used to mould rubble into strong useable bricks for rebuilding without electricity. High density bricks are quickly and easily formed. A trial run below is successful:
Dadagaun Village Cleaning Project - September 2017
Village schoolchildren step up to clean their environment - sustainability and conservation are lessons they will need to carry forward.
Earthquake Reconstruction continues through 2017
Saru Tamang of Dadagaun Village has been keeping all the contributors to the Dadagaun rebuilding up to date, sending photos as each family receives funding and begins the hard work of constructing a new home from the rubble still so evident since May of 2015. Take a look below:
Ama Samuha (Mother's Group) Agriculture Training Program - March 2018
Saru Tamang, who kindly updates all the Dadagaun sponsors on local activities has shared the following photos from the current agricultural training program held for Dadagaun women.
The 5 day-long agriculture training in the village was held on the farm of Prem Sir, and supported by the local municipalities. The mothers group attended a didactic program as well as a field visit which boosted their knowledge and ideas regarding to the agriculture sector.