Early International Projects
Setthathirath University Hospital
Vientiane, Laos
Background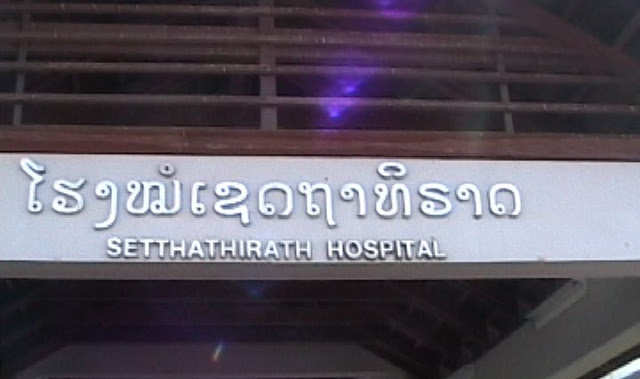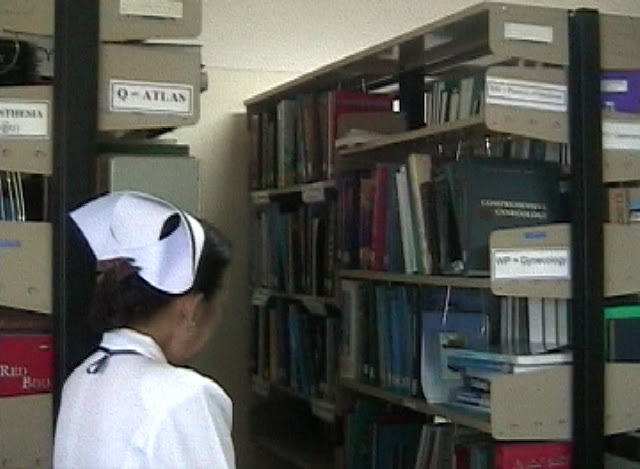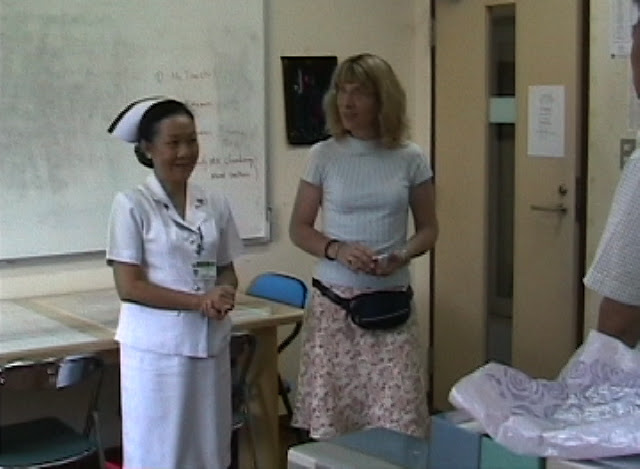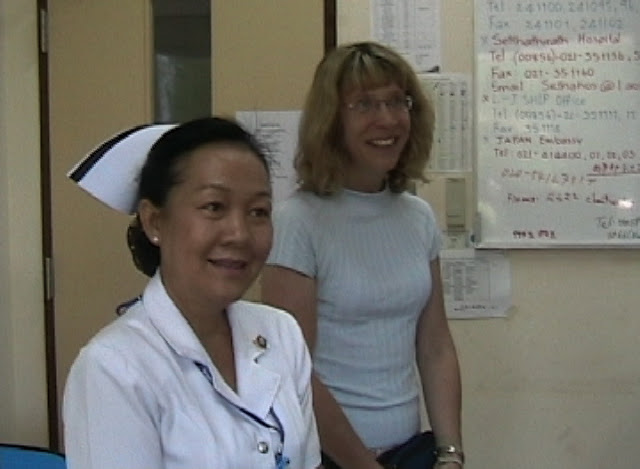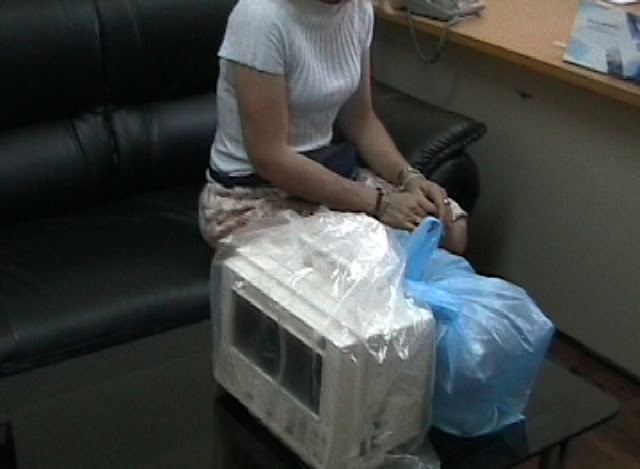 On her first trip to Thailand in May of 2006, Cornelia was fortunate to also tour through Laos for several days with the i-to-i team of Tong and Pe Tang. On reaching the capital, Vientiane, the group was able to contact Acharn Mimala Pathoumxad-Sengchandavong, a contact of Cornelia's through her work with Triple Gem Society. Professor Mimala is a senior nurse who runs the foreign relations department at the Setthathirath Hospital She was happy to give a tour of the hospital facilities, which by Western standards were far from modern. Hospital staff gratefully accepted Cornelia's donation of a heart monitor for the hospital's cardiac unit. This success of this trip became a significant inspiration for Anatta's creation.
Displaced Persons Camps/Triple Gem Society
Northern Sri Lanka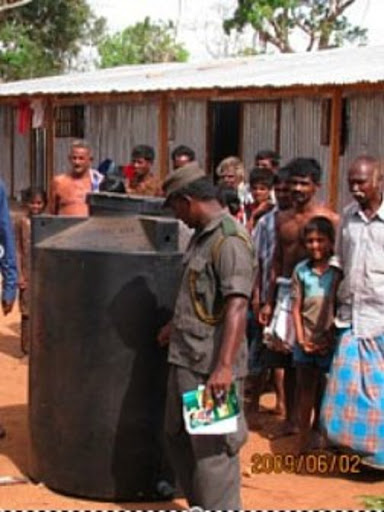 Background
In June of 2009, the 30 year war between the Sri Lankan Government and the LTTE terrorist group finally came to an end. The human cost of the war numbers around one hundred thousand dead and hundreds of thousands injured and displaced. Since the end of the war, over three hundred thousand people have become refugees in displaced persons camps in northern Sri Lanka. These Internationally Displaced Persons (IDP) who escaped the war arrived at the camps with nothing but few of their belongings, lacking the most basic of human needs.

It is not currently possible for foreigners, nor for ordinary locals to reach these areas as they are under strict military supervision.

Anatta is happy to support the efforts of the Triple Gem Society, which has been conducting numerous humanitarian projects dealing with the most urgent needs in the region. For more information: TGS

One of Triple Gem's first projects was supplying clean, fresh water to the IDPs. Anatta sponsored the purchase and distribution of 20, 750 liter water tanks. Hopefully this donation will help to reduce the long lines of people waiting for daily water supply.