Few countries can claim a landscape of breathtaking diversity, ancient ruins, stunning temples, renowned cuisine, and sincere hospitality. Prathet Thai, or "land of the free," is the only country in Southeast Asia never to have been colonized.
Even now, amid the inevitable influence of Western society, the Thai people hold strongly to their uniqueness, and the belief system of an ancient culture. This land of 65 million people is an overwhelming and vibrant clash between the ancient and the modern.
The Kingdom of Thailand lies at the heart of Southeast Asia, bordered by Myanmar to the west, Laos and Cambodia to the east, and Malaysia to the south. Hundreds of beautiful islands line the shore from the Gulf of Thailand to the Andaman Sea. It is a rich, varied country of forested mountains, fertile plains, tropical mangroves, and extensive waterways. In Bangkok, the capital and largest city, skyscrapers, consumer crowds, abundant nightlife, and traffic jams co-exist with saffron-robed monks, gilded temples, colorful tuk-tuks, and elephants.

Within this mélange of old and new, the genuinely friendly Thai people typically display an open, non-judgmental attitude and a deep respect for age and social status. This view is largely shaped by the cornerstones of their culture, the dominant Buddhist religion, and the Thai monarchy.

In recent years, the economy of Thailand has struggled, recovering slowly from near collapse 10 years ago. The 2004 Tsunami killed more than 5,000 and displaced or destroyed the livelihood of so many family businesses. As always, the poorest were the hardest hit. One ongoing social crisis is the Aids epidemic, at critical levels since the 1980's. Since the economic meltdown there has been virtually no government support for Aids patients. Another predicament is the continued marginalization of the indigenous hill tribes of the north. Despite recent efforts by the royal family, these people live in abject poverty and lack adequate education. Anatta continues to work with local organizations toward self-directed growth and improved quality of life.
About 80% of the country's homogeneous population is ethnic Thai. Significant minority groups are represented by Chinese, Malays, and to a lesser extent, Cambodians, Burmese, and Vietnamese. Settlements of indigenous hill tribes inhabit remote northern regions, representing about 2% of the population. These are extremely poor farmers, largely marginalized and lacking adequate government assistance. Unfortunately, many of these people have become attractions in the difficulties the Thais face contending with ever-increasing tourism.
Another sad ethical and moral dilemma has resulted from the tourist sector focusing on the sex industry. The tremendous revenue generated over many years has led to an attitude of tolerance toward prostitution and sex trade. Thailand has been a country facing the AIDS epidemic since the 1980s. Conservative estimates place the number of HIV positive Thais at about one million, or one in every 55 people. Reportedly nine Thais die from AIDS every hour. Since the economic meltdown there has been virtually no government welfare for AIDS patients. In light of recent emphasis on efforts to combat corruption, reforms are slowly evident.
In the 1990s, Thailand became extremely active in public education campaigns for prevention of HIV infection. Low-cost antiretroviral drugs were made readily available at very low cost. Thailand is still, however, a country replete with misconceptions about AIDS. People live in great fear of the disease and shun infected family members for fear of becoming ill themselves. This attitude, combined with a culture of sexually risky behavior, rampant drug use, and insufficient education on the topic, has done little to reduce the numbers of HIV/AIDS sufferers.
Projects
The AIDS Temple
Background
In the small town of Lop Buri, 75miles north of Bangkok, a growing complex, surrounding the Wat Phra Bhat Nampu Temple, is a haven to those dying from AIDS. It is also an educational center, and a monument to the disease. In May 2006, Anatta's founder, Cornelia Santschi, first visited this temple on a humanitarian tour through Thailand.

The Thammarak Niwet Projects were conceived by Dr. Alongkot Dikkapanyo, a Buddhist monk. The "AIDS Temple" has made huge progress since its beginnings as a small hospice in 1992. Donations from the Thai Royal Family, as well as private and foreign support, have enabled projects including schooling for HIV/AIDS orphans, training programs in traditional Thai medicine, and expansion of the hospice and museum/ information center. Much attention has focused on the plight of the innocent children, born HIV infected. Still much help is needed. As more AIDS patients survive longer, and the numbers of infected remain high, the system has become overcrowded with people still refused re-entry into traditional society. For more information: AIDS Temple

Observing and participating in the daily chores of the dedicated staff, it was apparent that the process of dying remains filled with great suffering for these patients even in this compassionate setting. The staff is not medically trained, but are committed to the preserving the dignity of the patients to every extent possible. It occurred to Cornelia that provision of basic equipment to ease the dying process might be a welcome addition in this facility. She was able to immediately donate an oxygen saturation machine before the visit was concluded. The staff quickly learned how to operate the new equipment. On a return trip in January 2007, Anatta donated an oxygen concentrator and some additional supplies to further assist in reducing the physical pain of dying.
The HIV/AIDS Kindergarten
Welcome to the Thammarung Project 2 of Wat Phra Bhat Nampoo in Lopburi, Thailand. We are in the Kindergarten for HIV+ and AIDS orphaned children. Tens of thousands of children in Thailand have contracted AIDS from their infected mothers. Most soon die. Those who survive longer become orphans. Those whose good fortune brought them here have a better chance of growing up.

This is our third visit to these beautiful children. Join us and watch how this place of love and compassion brings hope and smiles.
The Saraburi Home for Girls
Background
A second venue where Anatta has pledged assistance is the Saraburi Home for Girls, located not far from the AIDS Temple. This is an orphanage established by the Thai Department for Public Welfare in 1984. Its purpose is to provide institutional care for orphaned, abandoned, neglected, exploited and abused girls. The home's objective is to provide residential care and basic necessities of daily living, along with fundamental education. Vocational training and ethics are incorporated into the daily curriculum. Social workers, psychologists and medical caregivers are available as needed. The residents are girls ranging in age from 7-18 years. The staff is caring and determined, but spread thin.

Once a girl reaches the age of 18, funding is no longer available. Efforts are made to obtain some employment for these girls, and a follow-up visit assesses potential placement with family. Many of these girls, despite demonstrating excellent academic progress and potential, have no opportunity for higher education. They are instead returned by default into a society that offers little chance of breaking the cycle for the next generation.

Anatta is committed to providing university scholarships to select, qualified students from the Saraburi Home. Recipients will be chosen carefully, fairly, and in full cooperation with the directors of the Home. Each beneficiary will be required to demonstrate periodic progress to ensure continued funding. Appropriation of funds will be assigned and documented by the educational institution. The first scholarships are scheduled for presentation in January of 2007.


The Sarburi Home is an orphanage providing institutional care for orphaned, abandoned, exploited and abused girls. Once the girls age out of the government supported system, they return by default to a society offering little opportunity to break the cycle of abuse. In January 2007, we begin talks with the new director to resume the Anatta Scholarship Fund for higher education.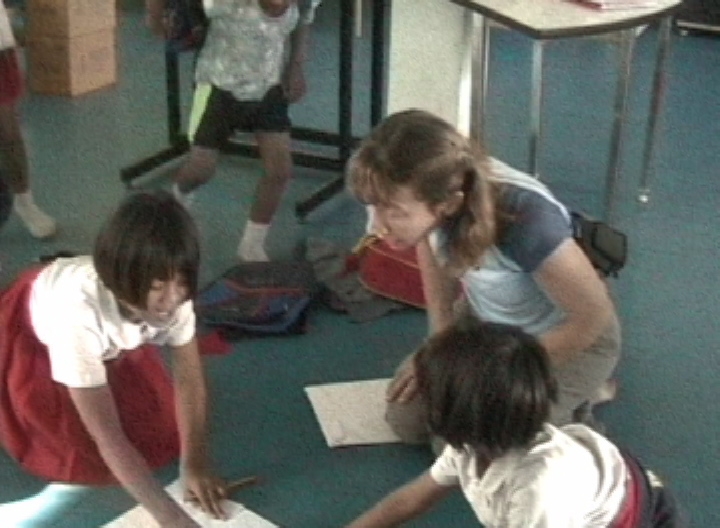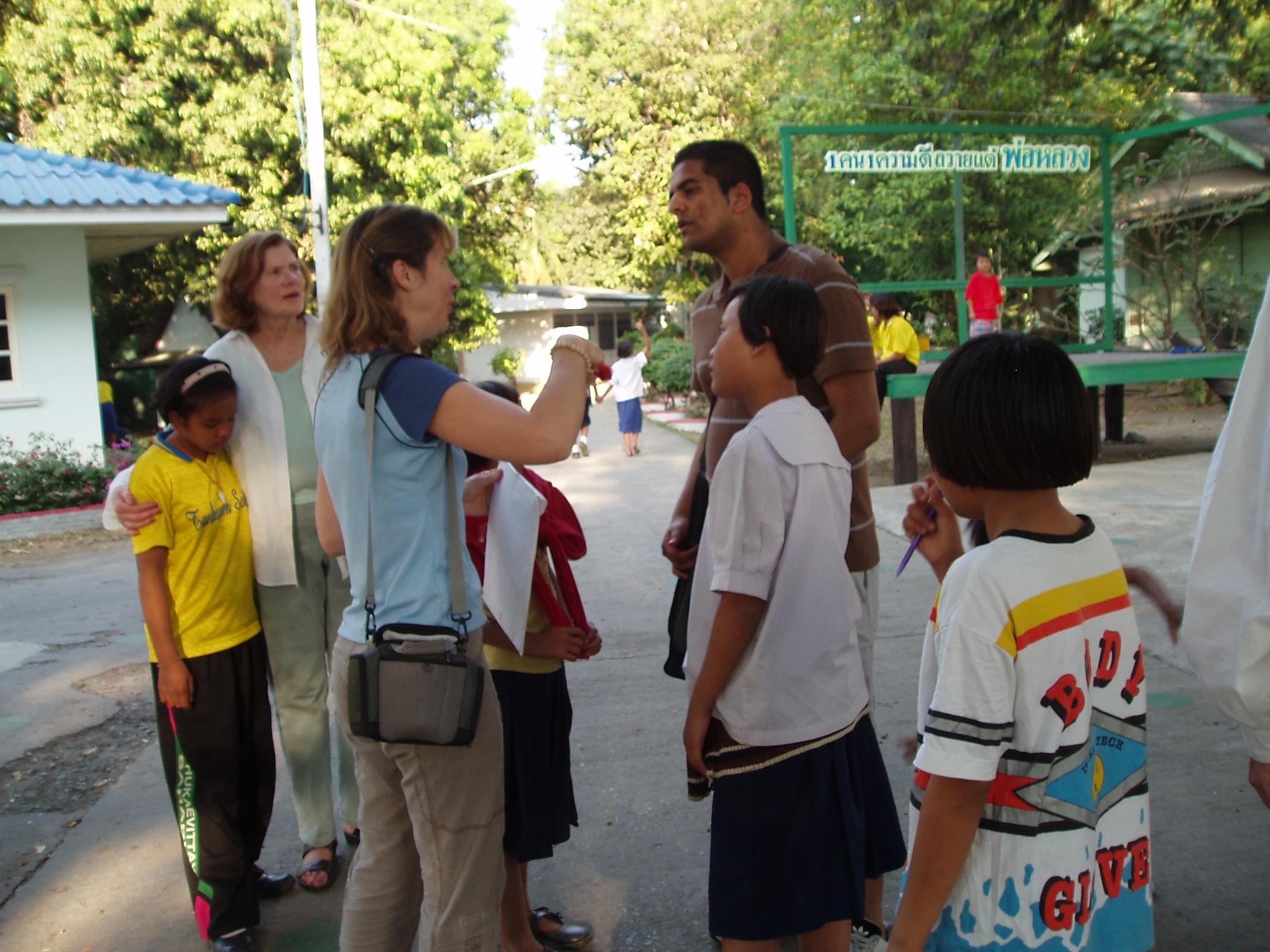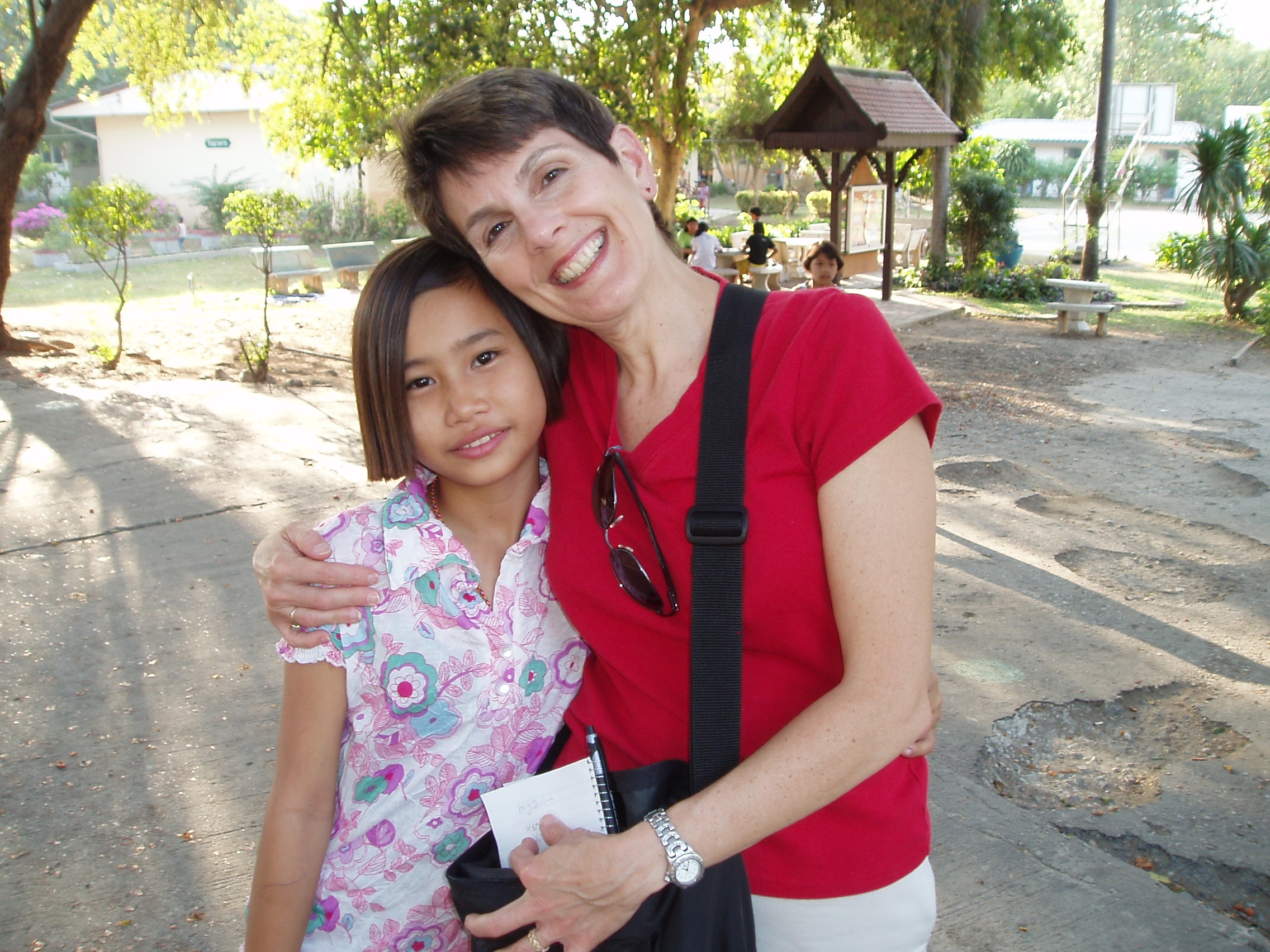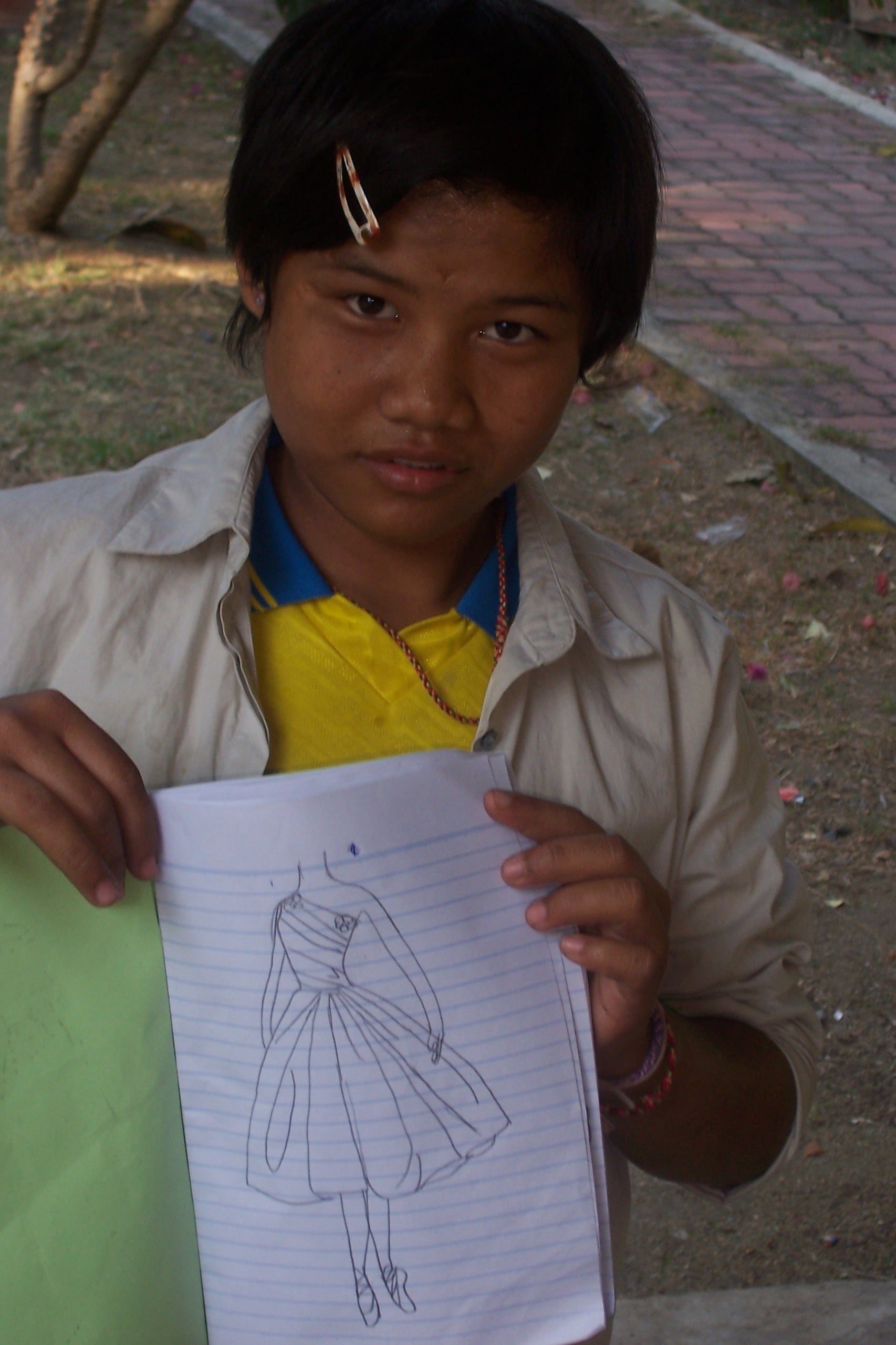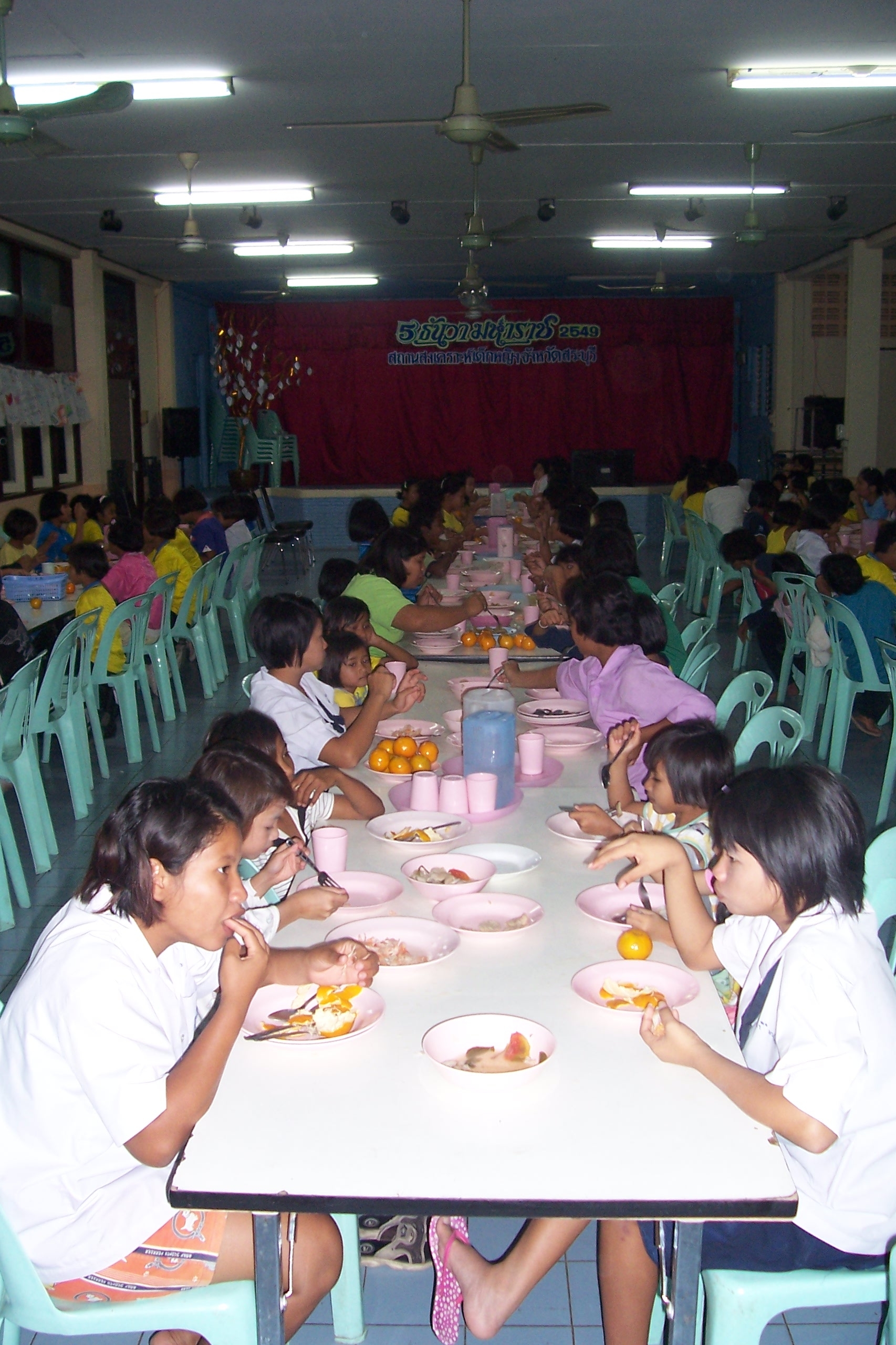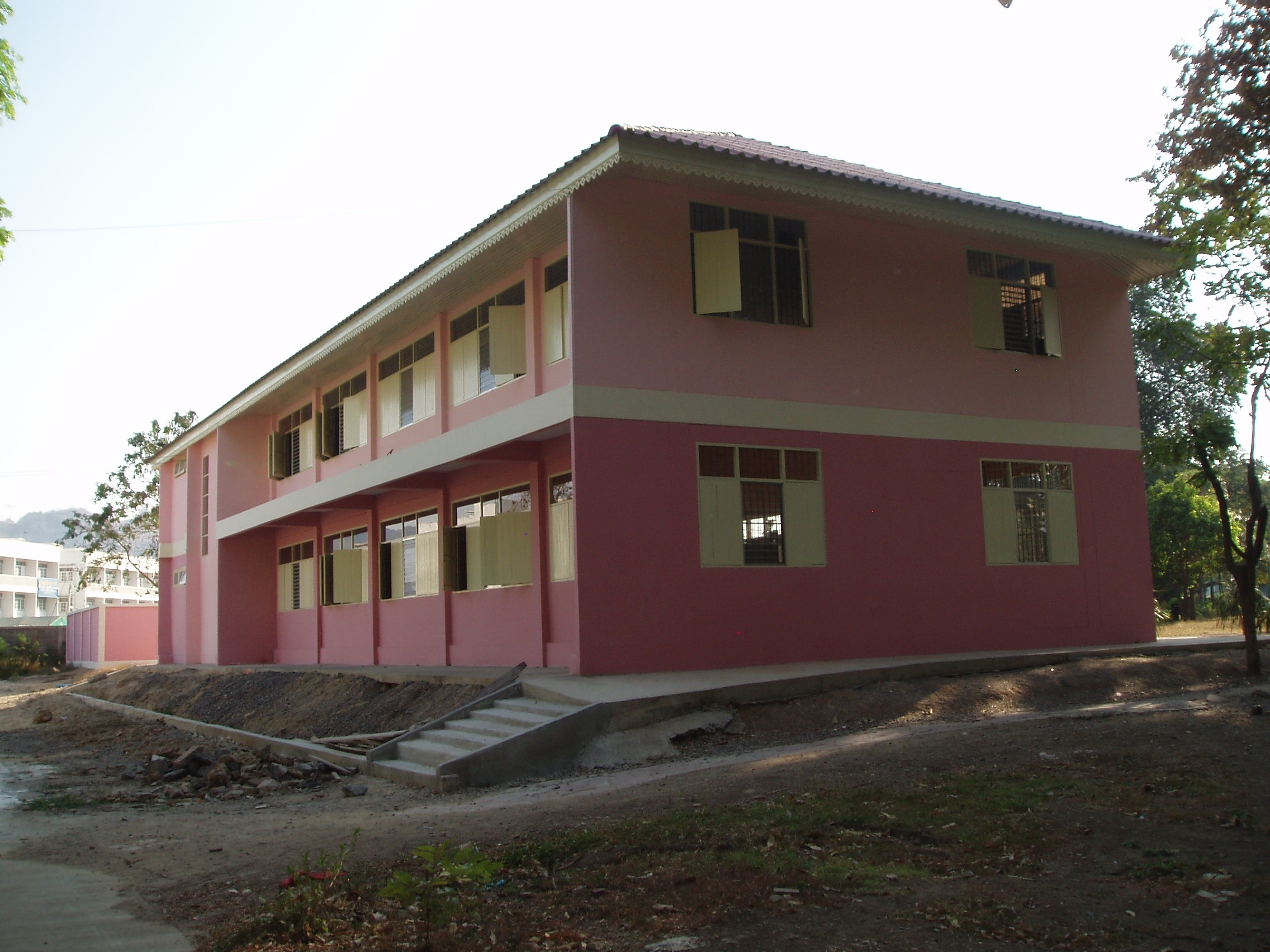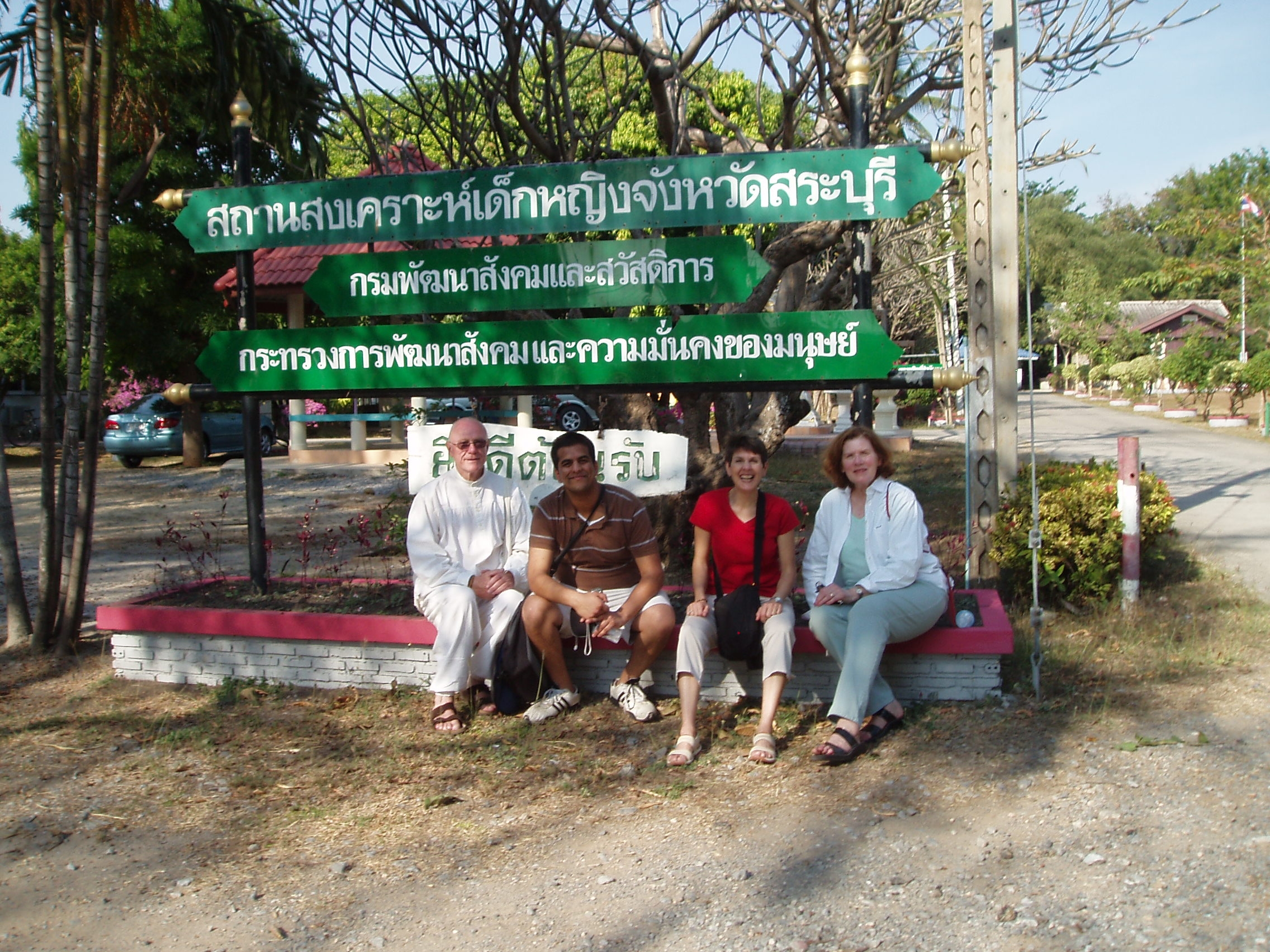 Bodhirangsee Monastery/Alternative Medicine Temple
Background
During Anatta's 2007 Thailand trip, we were introduced to Phra Gai Dhammadaro and Phra Suphot, two monks in the Thai Forest tradition, through our friends Noland and Berm of Santitham Guest House. These monks were in the midst of establishing a monastery and alternative medicine center dedicated to promoting the health of body and mind.

The aim was to establish a venue promoting a way to a healthy life with meditation retreats for locals and foreigners in the monastery as well as opportunities to experience and receive education in alternative health care services.

At the time of our visit, they had procured land north of Chiang Mai in rural Mae-Rim. The site was quite remote with only the most primitive facilities. The main temple had been built by local lay people, and construction and/or renovation of additional buildings had begun. Through a relationship with Chiang Mai University students, agricultural projects were also underway.

One of the most basic needs was establishment of a direct water supply to avoid the arduous walk to the reservoir for daily living and construction needs. After discussion and presentation of a project proposal, Anatta donated the funds for the purchase and installation of a water pump.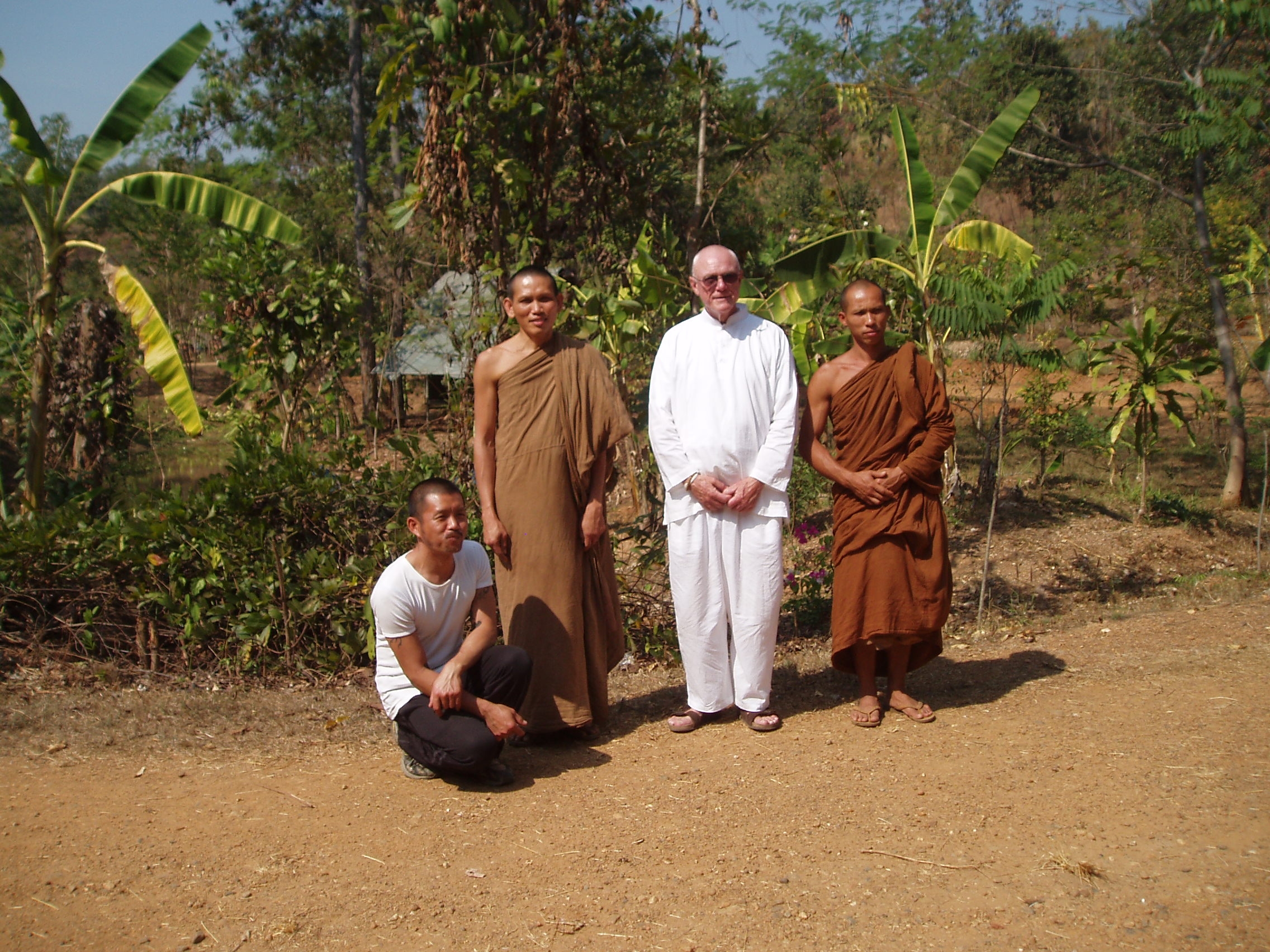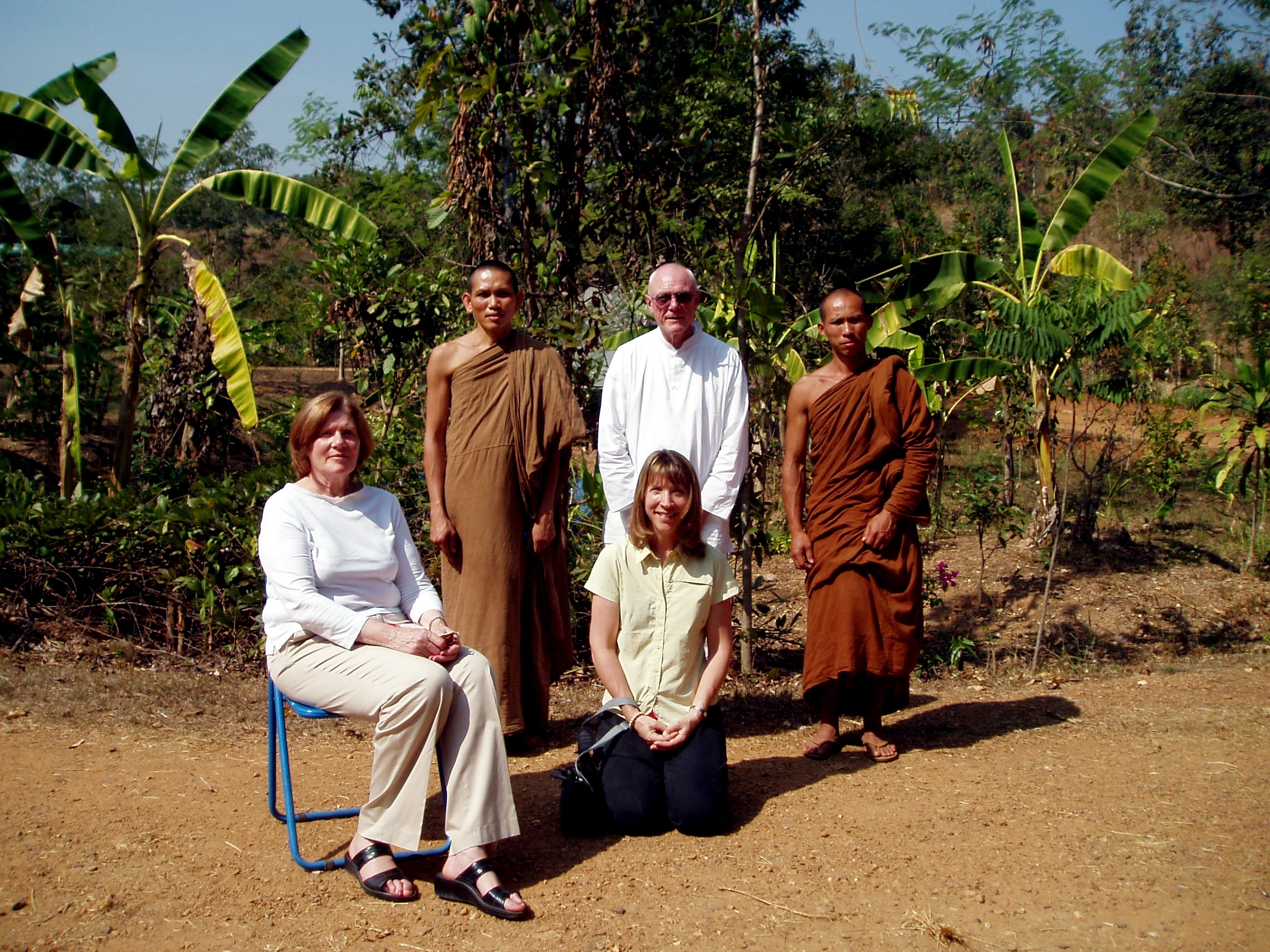 This is a promising new venue brought to Anatta's attention through the research of our local friends. It is a residential facility for grade-school border hill tribe children who come from the most impoverished home environments. Currently 40 children are in residence. These children are not orphans, but they come from extremely poor families living remotely in the surrounding northern hills. There is no school within a day's walking distance from their homes. For this reason, the residence was established, through charitable foundation support, to provide a surrogate home within range of a decent local school. We visited both the school and the residence to get a sense of the lifestyle and opportunities available. The headmaster was open to discussing ways to enhance academic opportunities and improve the integration of these children into the school and culture. The residence staff were delighted by our visit and allowed us full access and information.

We were impressed by the three staff members' efforts to build a fish pond and an organic garden. The kitchen and two dorm buildings were neat and clean, as were the children's simple clothing. There was a water tank and cold running water. Heat and electricity were not available. Seeing the children playing with the few meager toys, we snuck out to the local market to buy soccer balls and jump ropes. We left the stunned director before the children returned from dinner.

Our Anatta locals are currently working on the design for a chicken coop with the staff. They are truly excited about the prospect of teaching the children to raise chickens for eggs. Most are already familiar with a subsistence farming lifestyle.

One disturbing fact was that there are no funds available to help the families support their children. Each family must pay for the food their child consumes as well as for the accommodations. While they are willing to support their children's education, the financial burden bears harsh consequences for the rest of the family. We are gathering data to determine whether a sponsorship program might be appropriate here. Possibilities for an RUTF project will also be explored. Updates to follow.
Childlife (Baan Nana)
Background
This is the newest venue for ongoing Anatta support in Thailand. Childlife is a grassroots organization located in northern Thailand in the city of Mae Sai, near the Burma border. Childlife, or Baan Nana in Thai, founded in 1999, provides direct intervention for at risk children. It is a non-religious, non-governmental organization which cares for all children in need, regardless of ethnicity, nationality, or religion.

Childlife currently provides emergency and long-term shelter, education, medical care, food and clothing for 140 children. Through these services the staff works to prevent criminal activities and the exploitation of children. The details of their mission and current projects are expounded on the Childlife website: www.childlife-maesai.org.

Conni first visited Childlife on the last trip to Thailand in November 2007. The organization had been previously brought to her attention by the local Thai Anatta network. After months of communication with key staff members, Anatta organized a two-day medical clinic for the children of Baan Nana, hiring local doctors and nurses assisted by medical volunteers. An Anatta team of psychologists and social workers conducted social history interviews with each child with the aid of local staff and professional translators.

A full report of the medical clinic outcome statistics was generated for use by the Childlife staff. Based on the outcome of the clinics, medicines and treatment were provided as needed.

Given the dire need of the children, the severe insufficiency of funds and the dedication of the local staff, we would like to conduct further Anatta projects with Childlife including a health and hygiene program and HIV/AIDS screening and education. We are currently researching these possibilities with local assistance. Take a look at the slideshow below of this initial, as well as our subsequent medical clinics.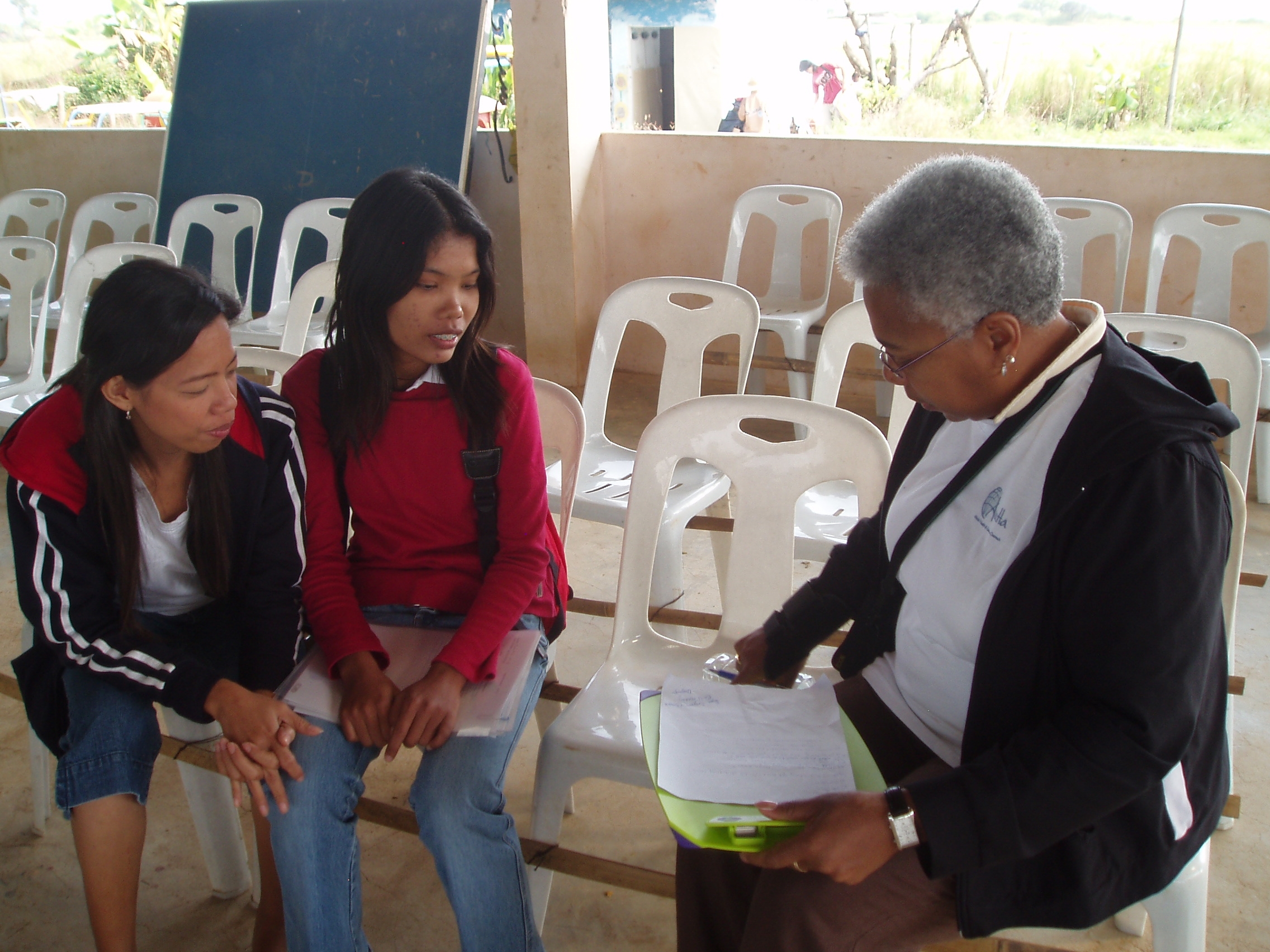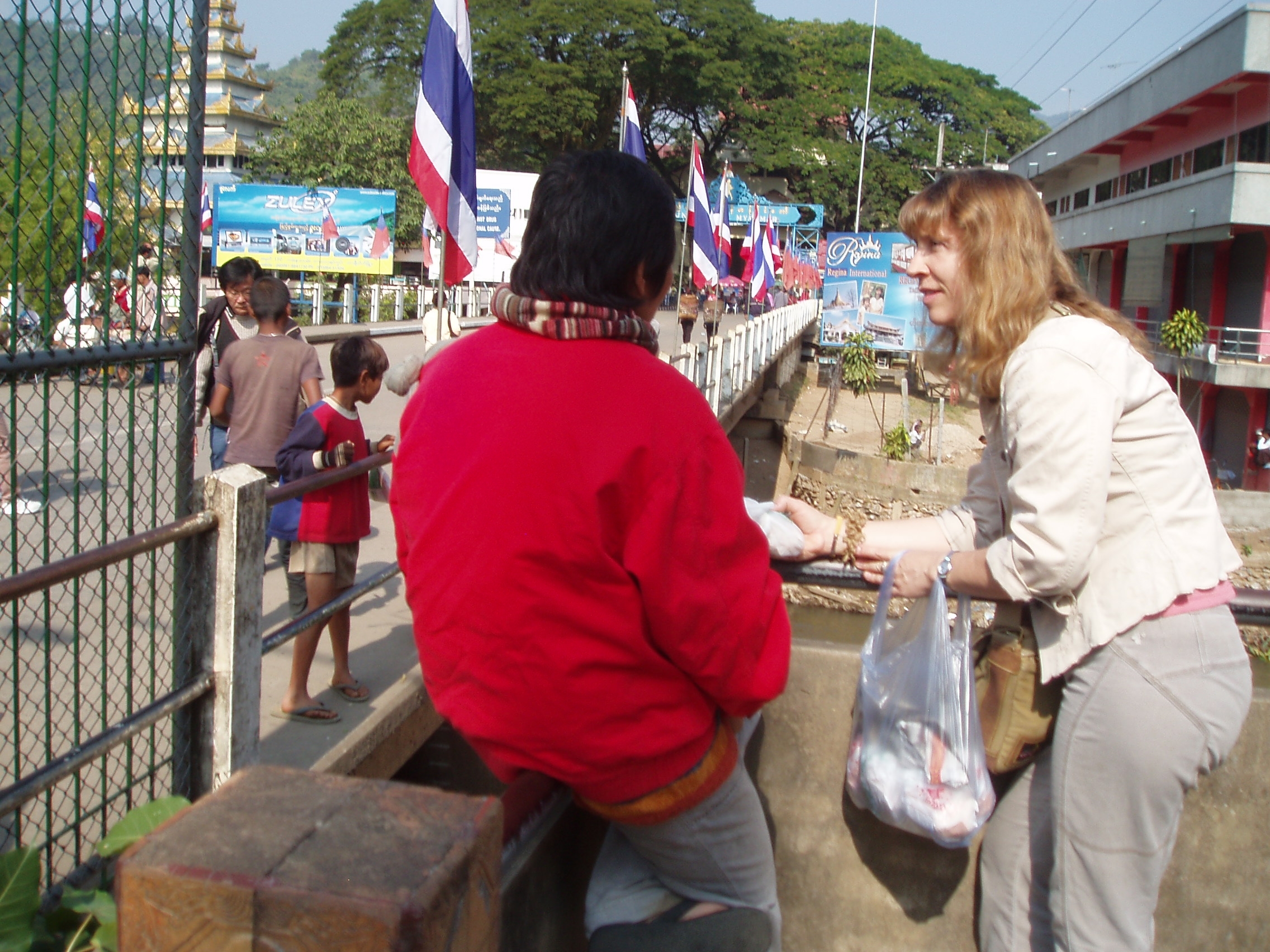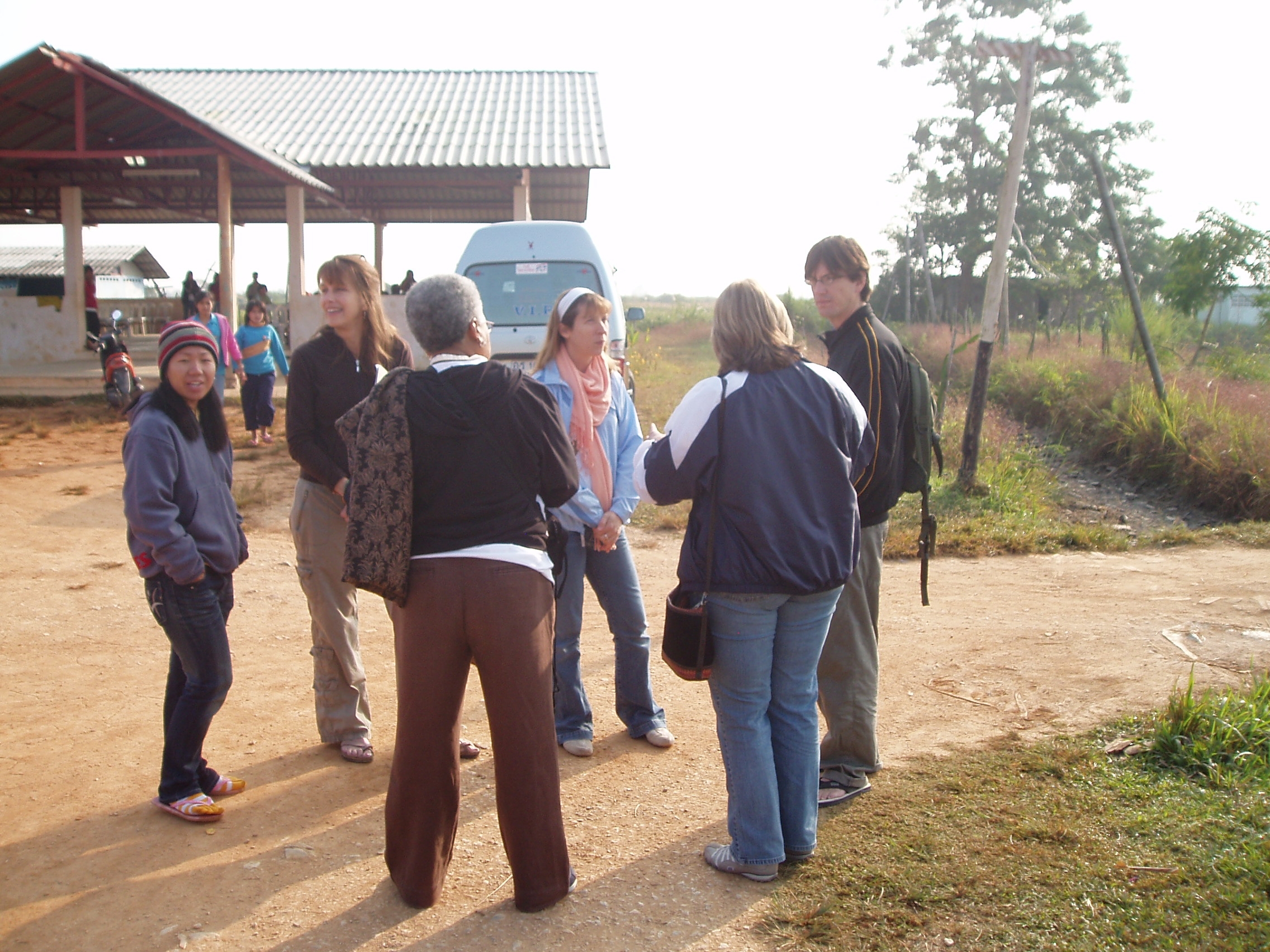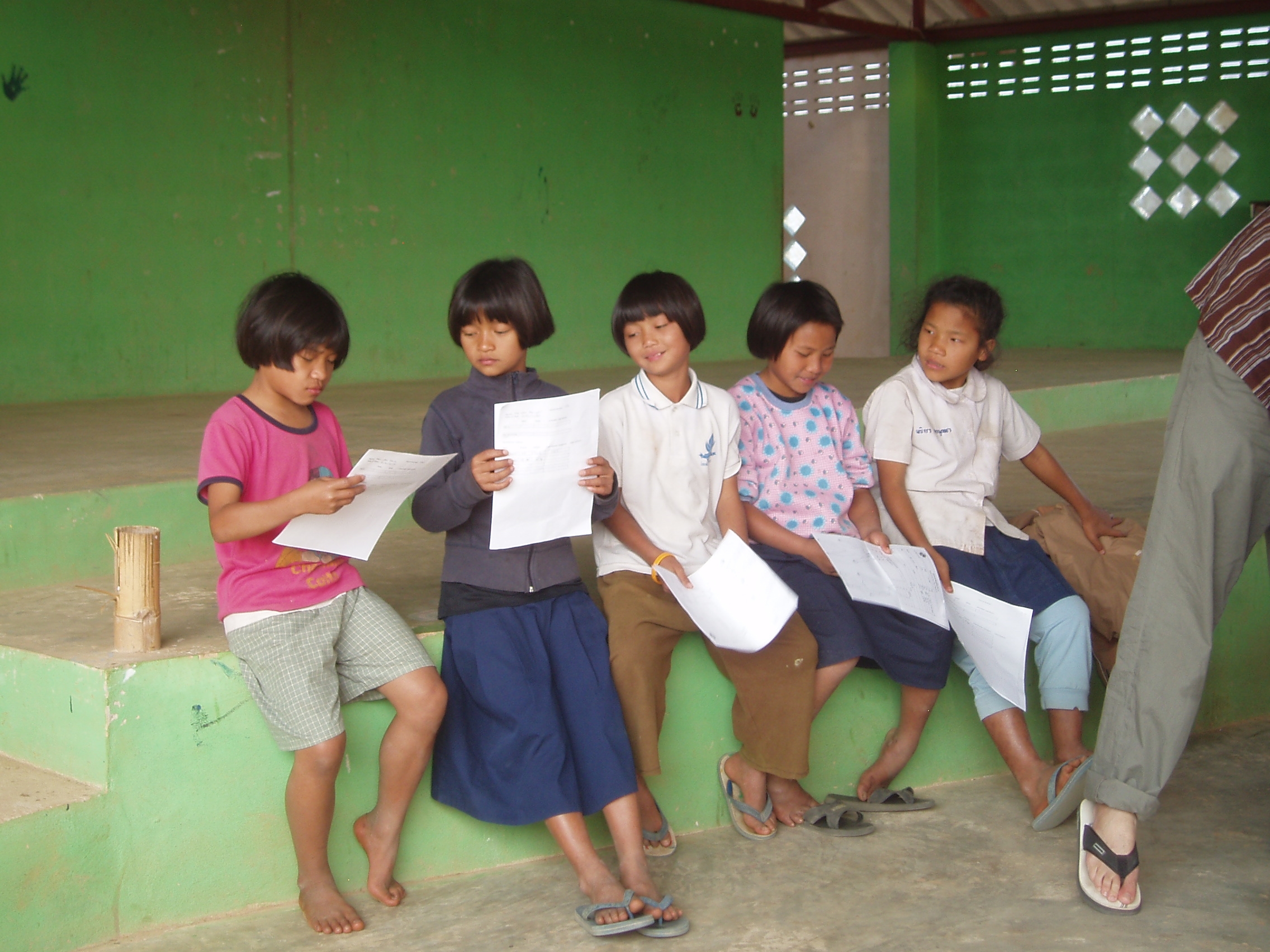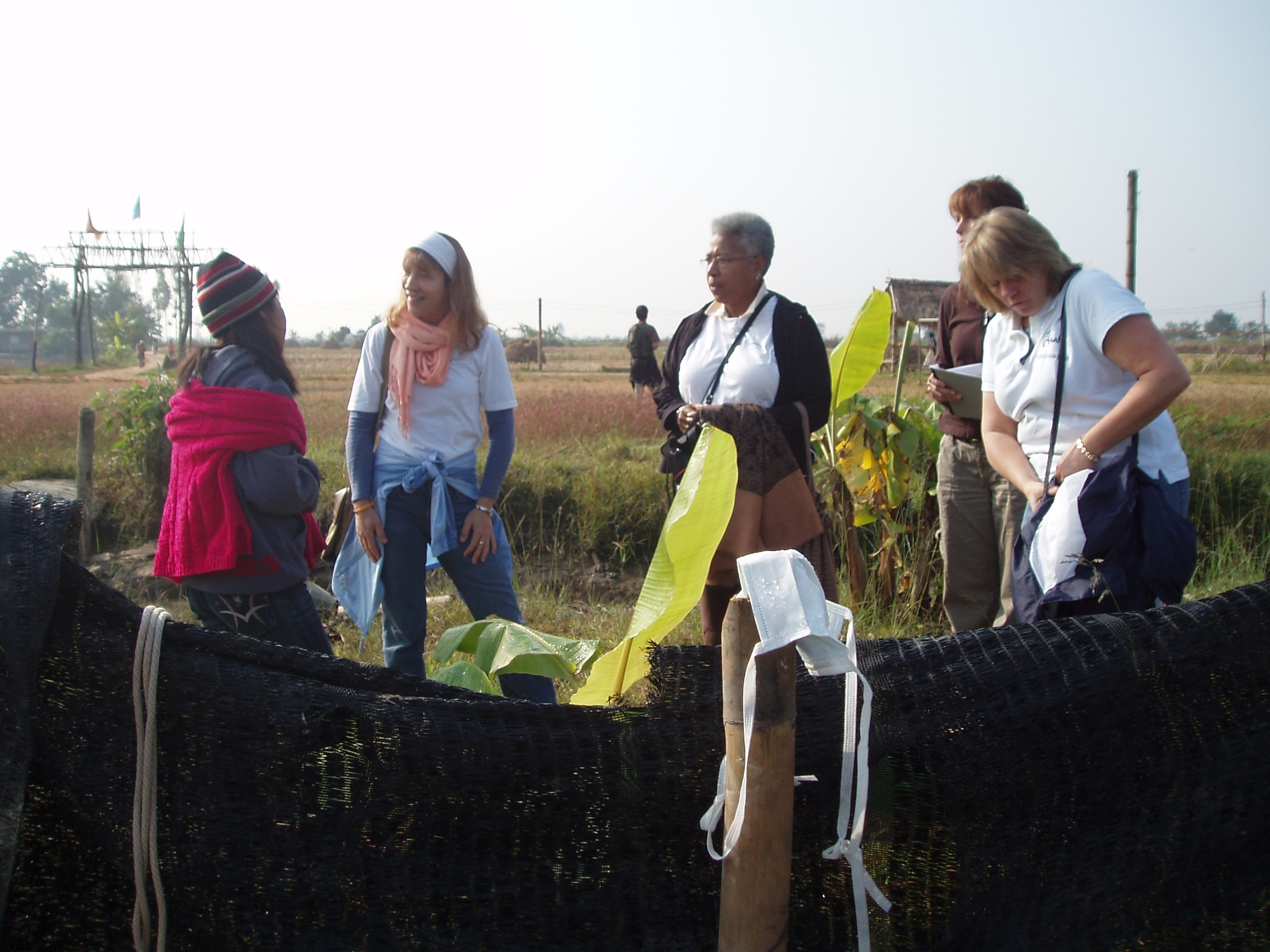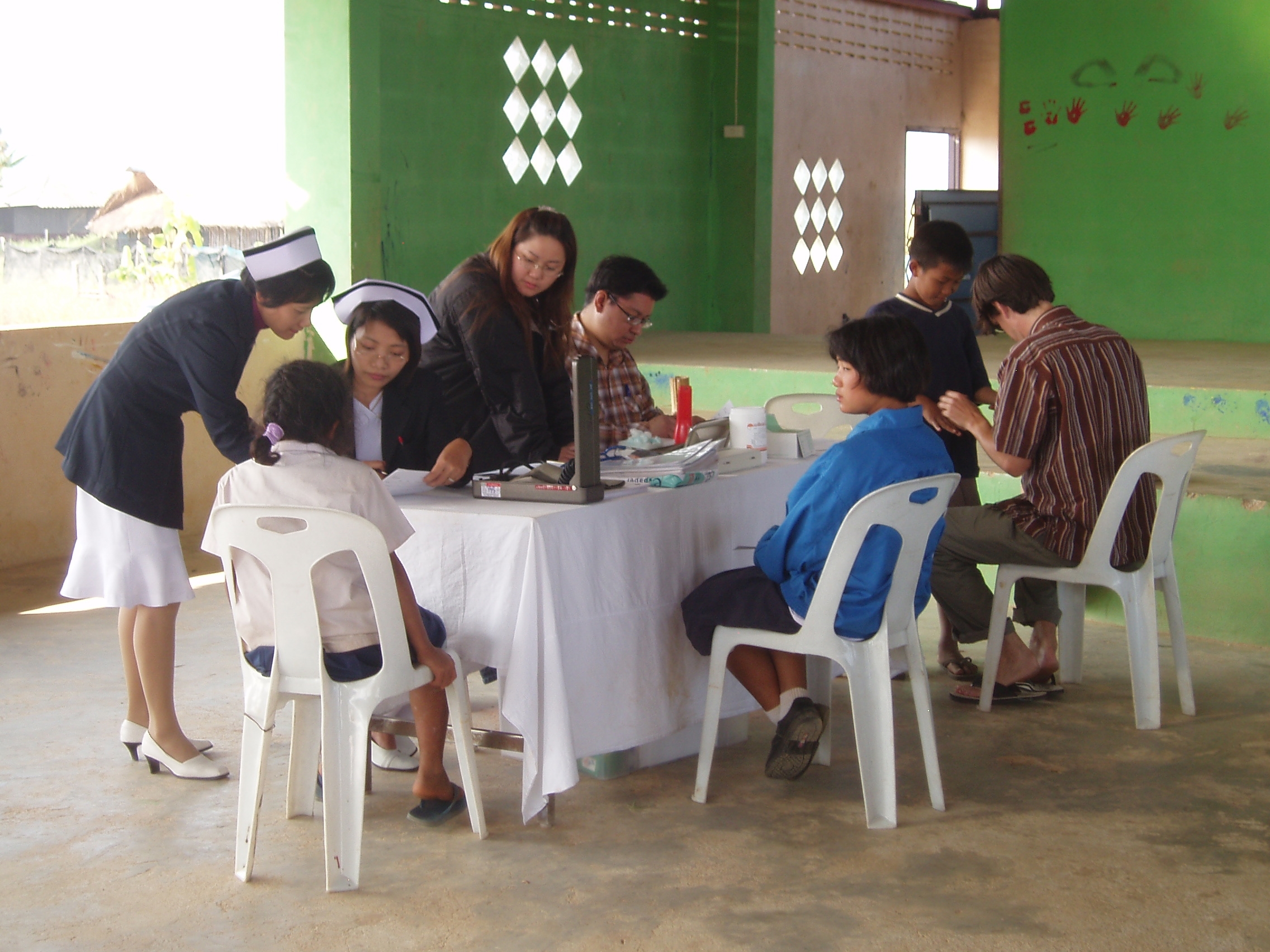 Update: December 2011

In August of this year, Anatta received an unusual urgent request from Childlife staff, via our Thai Anatta friends. Childlife was requesting funding for a building project involving repair of doors to the dormitory residence facilities. At first we were not sure that door maintenance was a good fit for Anatta's health and education mission, but as the details of the situation became clear, there was no longer any doubt.

Back in 2008, when the dormitories and staff housing units were built, limited funding resulted in the use of poor quality construction materials. In just a few years, the seasonal climate change from long rains to cold to heat resulted in significant damage to the shabby doors. At the time of the request, the doors could no longer keep out rats and other small animals. The children were continually suffering animal and insect bites during the night.

Masako and Tong obtained a project proposal from Childlife, managed the transfer of funds, and reported on the progress for Anatta. The project was completed well within the one month time frame. The finished doors should provide proper protection from both weather and wildlife for some time to come!
Update January 2012
In the past year, Anatta unfortunately lost our inland coordinating team of Masako and Tong. Despite the language constraints, we maintained contact with our Childlife friends and, determined to run another medical clinic for the children of Mae Sai, Cornelia and Deborah made the long trip, stopping in Chiang Mai to recruit student translators from Chiang Mai University.
The children seemed in good health and were happy to see us. We were able to hire one of the local physicians and several nurses to help manage the two day medical clinic at the shelter. We brought dental supplies and lots of toothbrushes for a hygiene lesson during clinic. The local school children attended and were also cared for.
Pharmaceuticals and necessities were purchased from three different pharmacies, and provisions were made for follow up of all of the more urgent cases. A planning session was held with staff to maintain proper records and collect follow up data.
We ended our visit with a lunch meeting with directing staff, interviewing each other about the ongoing work. Sitting on the bank of the river separating Thailand and Myanmar, watching life moving on either side - 'same same, but different', we knew we would be back.